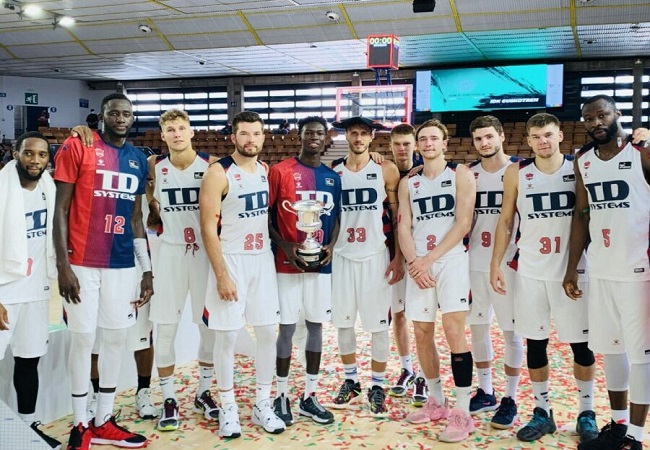 Pape Ablaye Sow and Baskonia are Champions of Spain. The young Senegalese basketball player and his club have won the Basque Cup 2020.
After the coronation of the Spanish Liga Basketball, Pape Sow lifted a new trophy with Baskonia. The Senegalese rising player did not play in the final of the Basque Cup won (87-77) by his club in Bilbao Basket. But the Lion was however counted among the 12 players.
Pape Ablaye Sow (16 years old, 2m06) will stay in the squad to start the preseason.