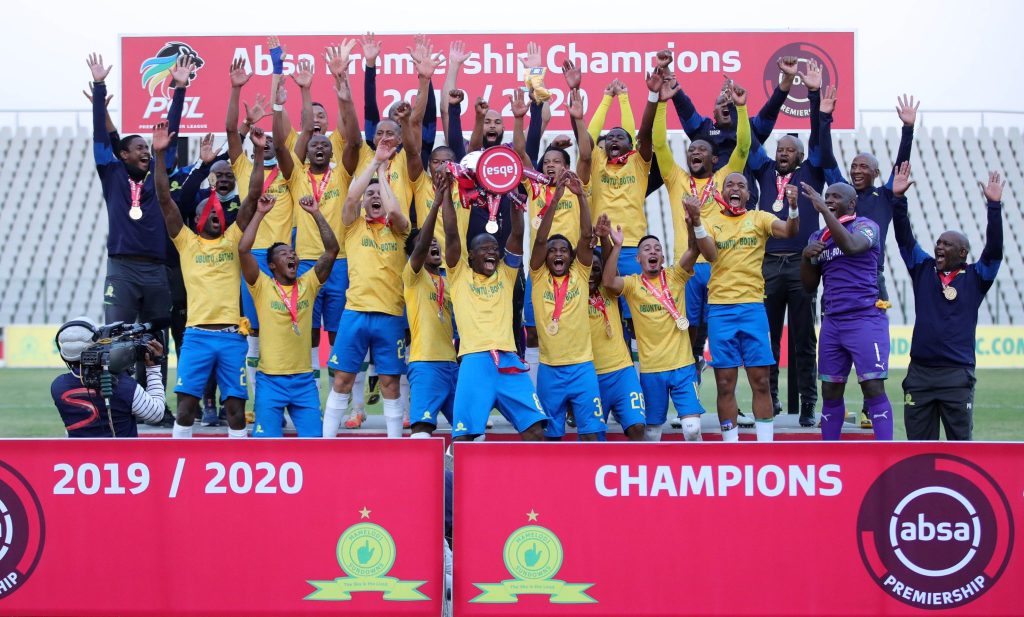 Mamelodi Sundowns have come come from far to claim their tenth Premier Soccer League title following their convincing 3-0 over Black Leopards on Saturday thanks to a hat-trick of Lebohang Maboe.
What a comeback for Sundowns ! Pitso Mosimane's team has been scattered of the league contenders during the first-half of the championship, but the Yellows realized a wonderful return to form following competition resumption in South Africa.
Sundowns had the same points (56) with Kaizer Chiefs before the 30th match day on Saturday. But Amakhosi failed to win as they drew 1-1 to Baroka while Mamelodi were punishing Black Leopards 3-0.
A great achievement after which Sundowns boss Pitso Mosimane talked to the official website of the club.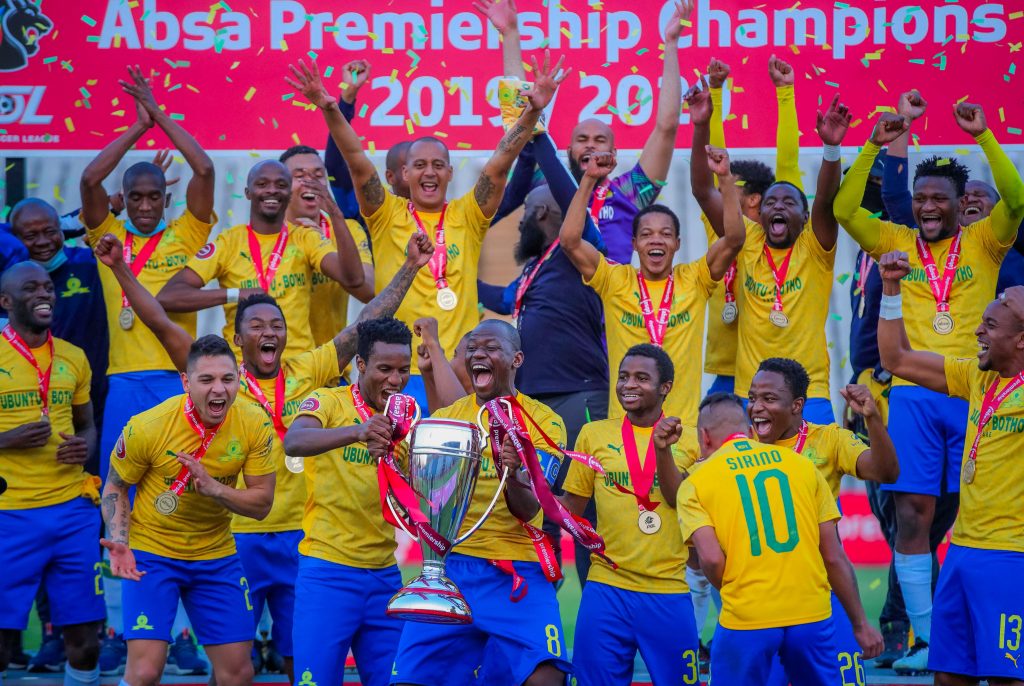 "I mean, our team has been a super-team, no team has fought as we did. We fought for quarterfinals at the Champions League. I mean, I think about 12 or 14 games we put on the Champions League." he said after the game.
"They did not have to deal with travelling, coming back home on a Monday and playing on a Tuesday or Wednesday, that's huge coming from Morocco. I think the big one was coming from North Africa, landing in South Africa and going to Black Leopards. Yeah, it was a big one.
"So those are milestones. Those are not done by anybody else. It was a tough one and we did that. And we've got maximum points for that. So we fought for the MTN 8, we lost in the semi-finals, we played two more games in the MTN8, they didn't even play the top eight. Then we went to the Telkom final. They didn't go there.
"How many games did we put? And then we now in the Nedbank Cup final. We still put more games, more legs, suspensions, injuries cost a lot of players out. So you look back and say, even if you don't win the league, you might be saying, you feel hard done and you still have that because he didn't win the league." Mamelodi Sundowns' manager added.
"You will give credit to the boys to say they ran the race, in a big race and not for one year, seven years to qualify for the Champions League in a row it is a lot of games. You can just imagine how many games they've loaded. This be nice and sweet to win it? Unfortunately, both teams are at 50 years. Yes, we all need it. We need it for La Decima for 10 years and 50 years, as I said, you know, it would be strange to be a sweet one if you get it, but you don't buy it, you fight for it and you've got to win your games." 'the Real Pitso' conclude.