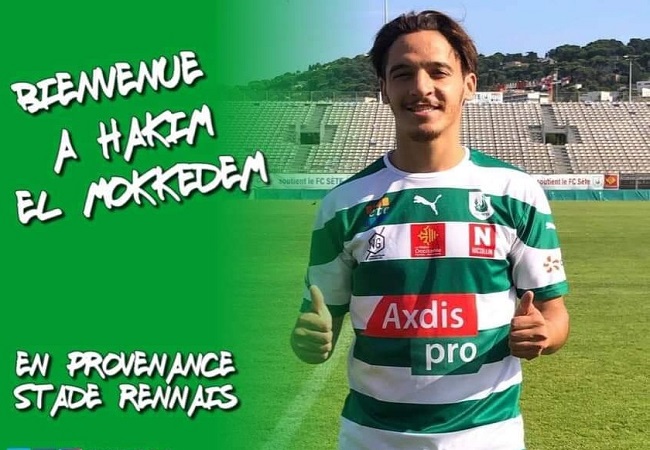 Hakim El Mokkedem is officially on loan at FC Sète for the 2020/2021 season. The young midfielder of the Stade Rennais arrived last summer from Toulouse FC. Recruited in the summer of 2019 from Toulouse FC, Hakim El Mokkedem (Generation 1999) was loaned last year to the Stade Lavallois (National 1).
He was born in Montpellier. But he never played there. A French international from U16 to U20, Hakim El Mokeddem has a total of 28 selections in the youth category. The 21-year-old from Algeria was trained in Perpignan and then in Toulouse, where he arrived at the age of 12. At the TFC, he has been considered for long as promising player. But he was ultimately not kept. He then signed a contract in Laval, before being bought by Stade Rennais and then loaned to the Mayennais club last summer.

After only five games previous year, Hakim El Mokeddem was victim of meniscus injury, which he has now overcome. He still had time to score superb goals, against Cholet.