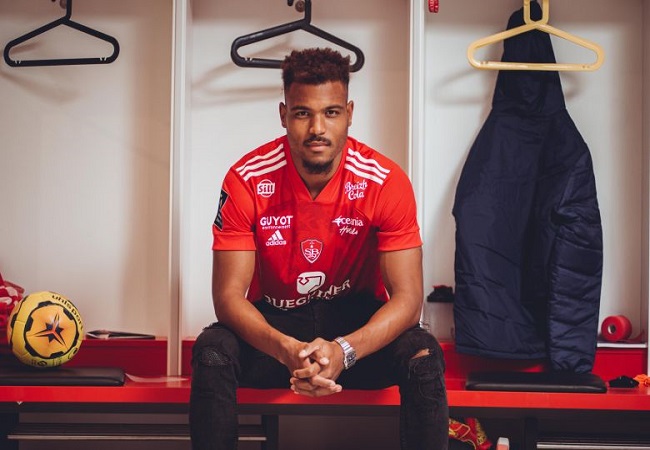 As announced a few days ago, Steve Mounié returns to Ligue 1, three years later. The striker signs at Brest for the coming 4 seasons.
Mounié came from England where he played under the colours of Huddersfield Town. After a season in the Premier League, the club is now in the Championship, D2.
For the Beninese, it is a return to France. Trained at Montpellier, it is in Nimes that he shines in the eyes of observers.
"A center forward, physical and high-performance head kicker, Steve Mounié will contribute to Olivier Dall'Oglio a new profile on the offensive line where complementarities begin to take shape." Declared the Breton club.