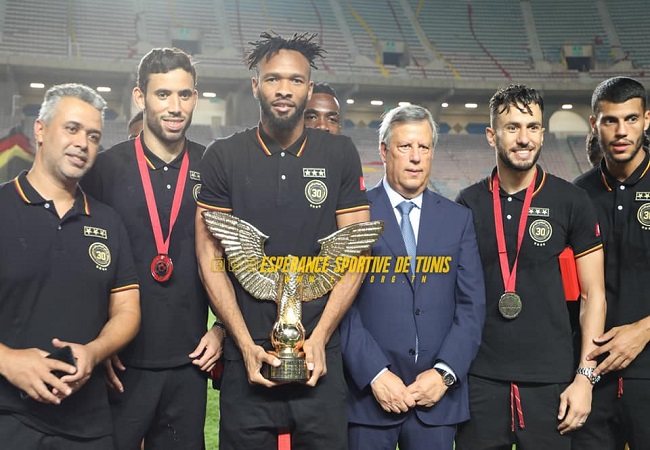 The Espérance sportive de Tunis has been Tunisian champion for two championship days. But at a game day ahead of the 2019-2020 season end, the club can set a record. The club has been undefeated for an entire season.

After 25 games, the Sang et Or have not lost any game. The Espérance de Tunis has recorded 18 victories against 7 draws. Performances that has granted the 30th national title to the Sang et Or.
Sunday, the Espérance de Tunis will move to the JS Kairouanaise. In the event of a victory or a draw, the Tunisian club will set a record. The club will become the only undefeated team in a season in the history of the championship. We shoud remind that it is not for the first time the club will achieved such a performance.

On Thursday, the Sang et Or club won the new championship trophy. A golden eagle.