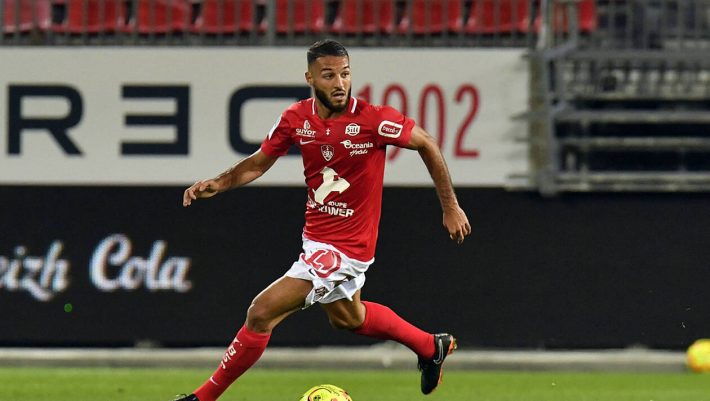 Algerian midfielder Haris Belkebla contracted an injury during Brest's third game of 2020/21 French Ligue 1 season that sent him off the pitch before the half-time.
The midfielder ultimately remained in Brest after being announced the departure, left his teammates in the 24 th minute due to injury. Belkebla has been replaced by Cristian Battochio.
At the moment, we do not know more about the real nature of this injury.