Mamelodi Sundowns dominated every competitions in South Africa in the just ended 2019/20 season as they defeated Bloemfontein Celtic to 1-0 to claim the Nedbank Cup trophy at Orlando Stadium Saturday night.
Brazilians have had a wonderful 2019/20 season as they clinched Telkom Knockout cup, Premier Soccer League and the Nedbank Cup as Mamelodi Sundowns beat Bloem Celtic in final.
John Maduka's men managed to prevent Sirino and Maboe from scoring until the 80th before conceding a goal of the Uruguayan forward Gaston Sirino which secure victory for Masandawana. A short but important victory for the Yellow and green nation.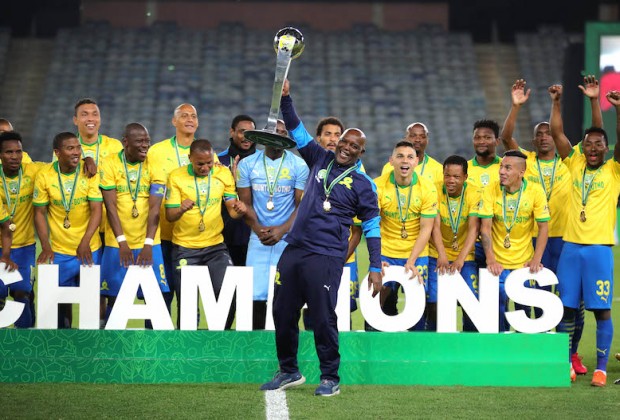 Bloem Celtic's coach John Maduka claiming one of Sundowns players was suspended
It's reported that Sundowns' left-back Tebogo Langerman was suspended to the final following his fourth red card against Black Leopards last week. However, he was named in Mosimane's squad and Bloem's Malawian coach Maduka eyes a complaint to officials.
"Another thing, I've just learned that Mamelodi Sundowns used one of the players that was on suspension but I'll leave it to the officials to deal with that. he said after the game," per KickOff.com
"We were not sure what was happening, the fourth official saying he had to do one player at the time so we had to wait, spent about four or five minutes waiting but it's one of those things.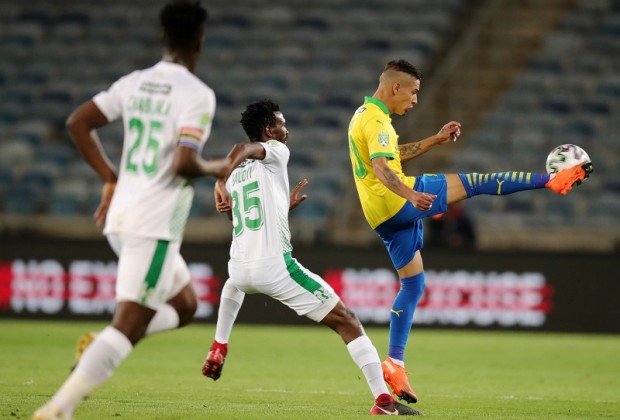 "It's been a good season under difficult conditions but we managed to finish in the top eight, we managed to get into the final. "
"So we have done well, the guys have done well, I'm so proud of them," John Maduka added.
"I'm not aware of that" Pitso Mosimane answered to Maduka !
Following Maduka's complaint, Sundowns' boss said he is not aware of any suspension of his player. And back to the 2012 Telkom Knockout Cup incident as Bloem claimed the trophy over Mamelodi thanks to a controversial goal.
"I'm not aware of that. How come you are asking me, as the coach? I'll ask the club." Pitso said, per KickOff.com
"You know my opinion about football, you must win football on the pitch,"
"If you have to win outside the pitch because there's something like this or that… okay, if you win you win, you know how you won.
"You know how football is. Bloemfontein Celtic in 2012 they won the Telkom [Knockout] Cup [against Sundowns] with a ball that never crossed the line. Who talks about it now?…" he added.