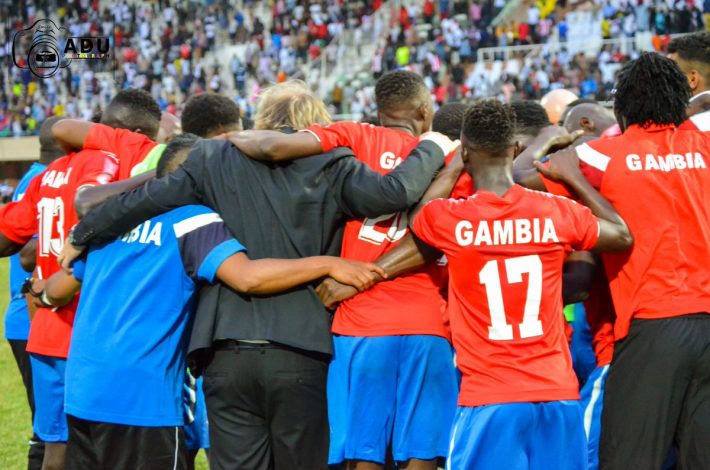 Gambia coach Tom Sainfiet has released a 40-man squad for October's internship as his team will play friendly game against Guinea.
Gambia should travel to the Algarve in southern Portugal for a training camp from October 5 to 14, 2020. On the menu a friendly match against Syli on October 13.
In addition, the Scorpions are planning a second game against an opponent to be determined.
All this preparation to arrive in November with full energy. And above all, to continue the beautiful campaign of qualifiers for CAN 2021 until then. Gambia dominates its group with 4 points, tied with Gabon and ahead of DR Congo and Angola.