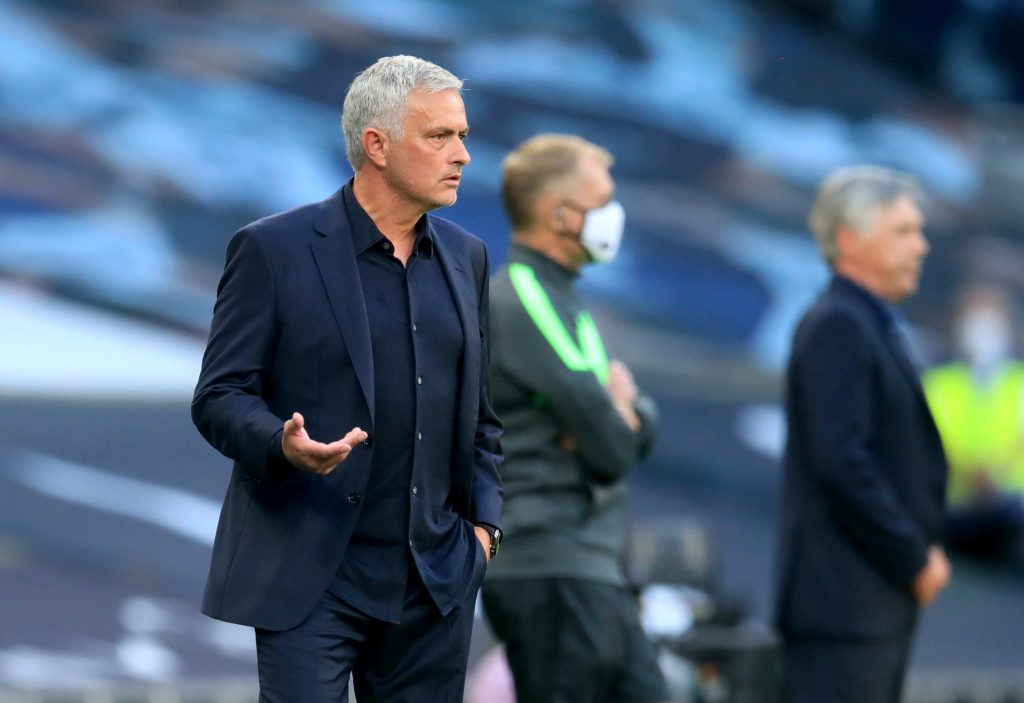 Tottenham manager Jose Mourinho admitted that their performance against Everton wasn't very good one even though the players gave their all.
Tottenham suffered a 1-0 defeat against Everton at the New Tottenham Stadium in their league opener to begin the season on a poor note.
It was the first time that Mourinho will be losing an opening league game since his managerial career.
The former Manchester United manager who was marking his twenty years in the dugout said the performance was one that left him with a bad feeling.
While summing up the performance of his team during his post-match Conference he said;
"It wasn't a very good performance, not a consistent performance, not a performance that leaves me a very good feeling that all of my players gave everything,
that all my players were in the right frame of mind, that all of my players were there really to leave what you have and what you don't have. 
"I don't go home with that feeling. I go home with the feeling that some of the boys could do more."
Mourinho handed debuts to Doherty and Pierre-Emile Hojbjerg, to force at least a draw but Everton goalkeeper Jordan Pickford was at his best.
The former Chelsea manager rued the chances missed by his players and Pickford performance.
"There were decisive moments," he said. 
"Dele's shot in the first half, Doherty's shot, great saves. 
"Of course, the goal was the top moment of the game.
"We had great opportunities and in spite of a very difficult game, we were there, and clearly in some moments better than them. 
"Pickford made a difference. Hugo sometimes makes it for us. 
"That's for the goalkeepers to do that.
"After the goal there is a different game, a game of a team that is confident, that is winning and a team like we were, with a little bit of belief and a little bit of solutions."
Tottenham will travel to St Mary's Stadium to play Southampton.