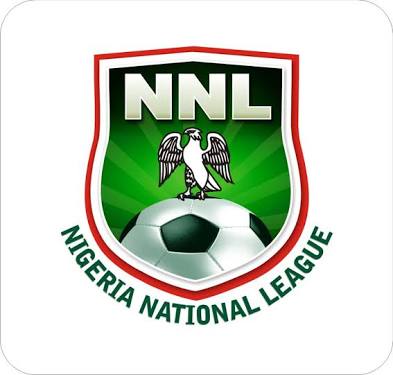 The Nigeria National League (NNL) has asked all participating clubs to submit their venues for home matches latest September 23 ahead of the season restart.
According to a letter sent to all the participating club, the home ground must meet the facility requirements as contained in the NNL guidelines.
The letter which was signed by NNL Chief Operating Officer, Emmanuel Adesanya, stated that home ground must be different from training pitches.
Officials of the NNL will inspect the foreground and training pitch before the commencement of the new season. 
Adesanya further asked to provide a functional electronic scoreboard or manual one in the absence of electronic one.
He gave the dimension of the manual scoreboard which must be a black background to be minimum size of 8×5 metres.
Otter requirements that must be put in place includes a standard substitution board with a minimum measurement of 14inches by 10 inches.
Perimeter fencing at least 2 meters in height, afuntionla dressing rooms for both away, home and match officials.
The NNL COO said alternative venue will be considered for any club that fall short of the requirements.
Clubs are also told to provide official emails and contact details that will serve as means of sending official correspondence .
However, he stated that a resumption date is yet to be reached.
They awaits instructions from Nigeria Football Federation (NFF), Federal Ministry of Sports and the Presidential Task-Force regulations on Covid-19 protocols.