Manchester United legend Gary Neville has ended up the debate on Liverpool stars Mohamed Salah and Sadio Mane arguing that the Egyptian will go beyond the Senegalese.
Talking on Sky Sports' Monday Night Football, Gary Neville hailed Mo Salah as an absolute killer on the pitch. And this is well named as the Egyptian king started new season with a hat-trick against Leeds United to help Liverpool win 4-3 in Premier League opener.
However, fans don't stop comparing former Southampton striker to AS Roma's as both excel in Reds' front attack. But according to Neville, Salah will finish by surpassing Mane.
"…You think about the mentality difference between Mane and Salah," Neville added. Mane is likeable. I think the players probably love him, he gives his all every single day, he'll do the selfless thing for the team," Neville said.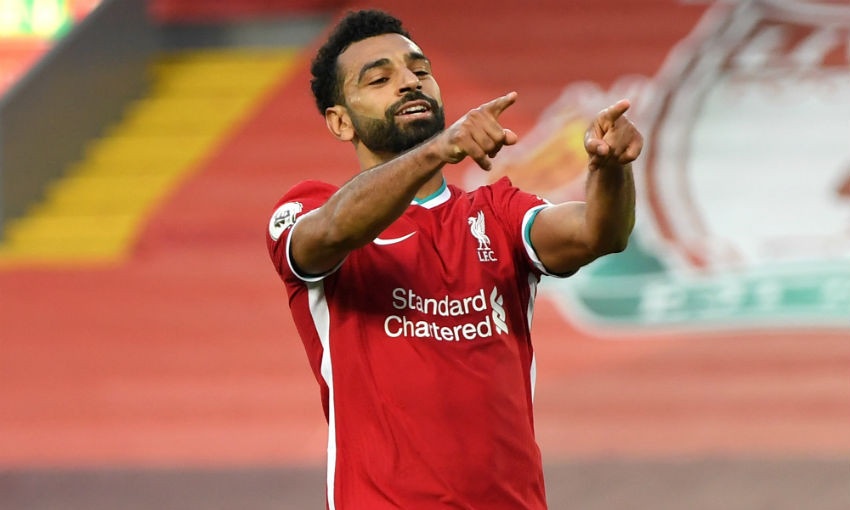 "Then you look at Salah over the other side. He doesn't pass sometimes to his team-mates. He's a little bit more selfish and a little bit less likeable because of that, probably to the fans and to his own team-mates," he added.
"But…I think Salah will end up going above Mane, not because Mane's not a great player, he is a great player as Rooney was, but the reason players [like Salah or Ronaldo] are different is that they have something up here which means that they go home at night and being the best player in the world rocks their world, whereas a Rooney or a Mane, they feel that the team's got to win, I've got to give my all, I'll fight for my team-mates. Salah doesn't do that…" the 45-year-old said.