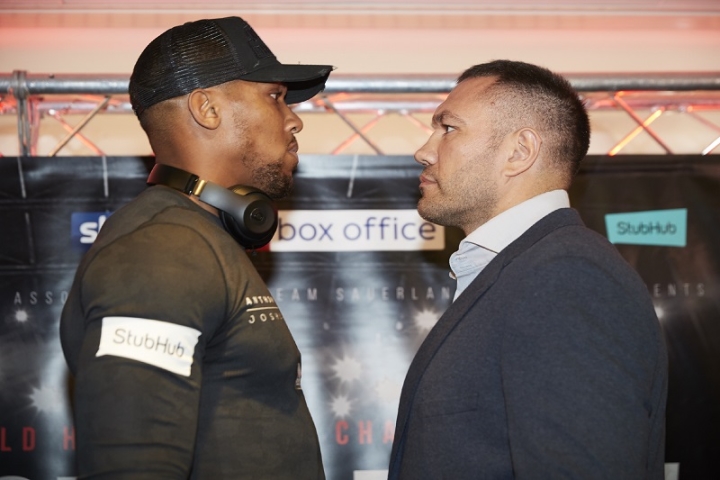 Anthony Joshua promoter Eddie Hearn says the world heavyweight fight against Kubrat Pulev will not be postponed for any reasons again.
Joshua will defend his title against Pulev on December 12 at the London O2 Arena after it was earlier scheduled to hold I'm June at the Tottenham Stadium.
Speaking with BBC Radio 5 live, Hearn said every sports is in trouble if there are no fans.
He noted that even though the fight will be held behind closed doors, it will hold at the scheduled date.
"Every sport is in trouble without fans. 
"We have got to do what is right.
"We have got to listen to the government but we have got to try and make sure we can bring them back.
"Hopefully this is the next phase of doing that and the venues will be dependent on whether fans will be allowed back into the arenas."
Commenting further, Hearn said Joshua is eager to get back to the ring after he last fought December 2019.
"Anthony hasn't boxed for a year and the ultimate thing is he needs to progress his career. 
"He wants to learn, he wants to fight, he wants to be active and we live in a world now where you can't wait.
"You've got two options: you either sit and wait – and that includes Anthony Joshua – maybe until next year,
or you get out there and you fight, you earn your money, you learn your craft and you continue to battle through it.
"We hope that there is some sunshine over the hill with this whole nightmare.
"We are not prepared to sit tight and wait and we have said in these schedules, fans or no fans, our fights will be taking place.
"If you're a business, if you're a sport, you can't afford to sit and wait for what might be."