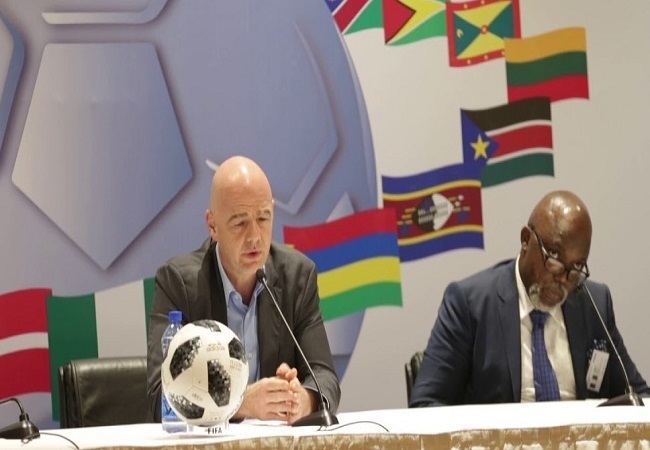 FIFA held a video conference meeting on Friday, 18 September. The world authoriy congress was to vote on an amendment relaxing the conditions for dual-eligible players to switch nationality.
According to the new rules, players are no longer cap-tied to a country on the basis of playing only one official game for the national association when they were younger.
Players can switch national teams but only if they meet five conditions.
Playing not more than three games with their first national team.
Be under the age of 21 during their last match in an official competition.
Not being fielded for at least three years.
Have not played in the AFCON or World Cup.
Holding the nationality of an association they wish to represent prior to their debuts for their current associations.
Nigerian Federation has been heavily chasing Chelsea young stars Tammy Abraham and Fikayo Tomori to list them in national team. But the two Nigerians will not benefit from the rule change. As the striker has four caps for England. While the central defender won his first senior cap roughly one month before his 22nd birthday.
The 20-year-old Southampton striker Michael Obafemi can apply for a change of association with effect from 19 November 2021. Provided that he doesn't play three more games for the Republic of Ireland and does not earn an additional cap within the next one year.
Another 20-year-old player of Nigerian origin in Red Bull Salzburg winger Noah Okafor earned his only Switzerland cap to date in June 2019. But can switch association in 2022 if the status quo remains the same.