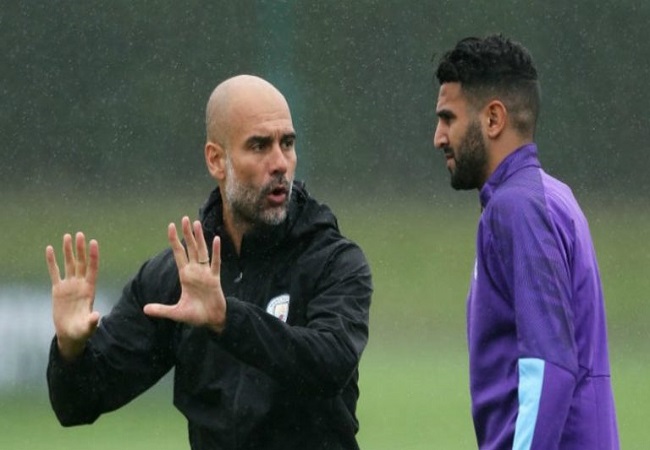 Riyadh Mahrez is now in good shape for the Premier League start. Recovered from the Coronavirus, the Algerian international will be part of Manchester City squad moving to Wolverhampton.
Positive to the Coronavirus test a few days ago, Mahrez returned to the Citizens' squad for training sessions. Back to his best, the attacking midfielder will be able to start the season with the Sky Blues. Pep Guardiola reassured on his health state at a press conference. He thus confirmed that he will be line up against Wolverhampton.
Having operted a 2019-2020 season of high quality, Riyadh Mahre will start a new season with his club this Monday. Manchester City will challenge the Wolves in the Premier League second game day kicking off at 19:15 GMT.