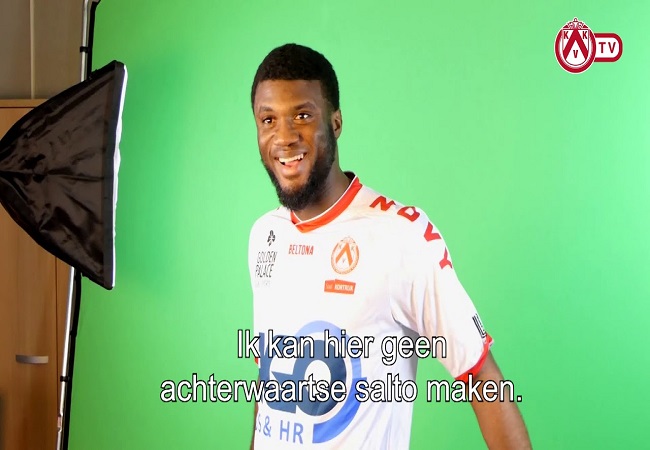 Will Terem Moffi still play for KV Kortrijk after 4th October? The Nigerian has a lot of interest, especially from France. At 21, the striker is on the priority list of FC Lorient. The latter promoted in Ligue 1 and author of a 0/6 after starting the season with a victory. The club coached by Christophe Pelissier would consider the track of the young Nigerian striker at Kortrijk. A player whose contract does not end until 2023.
The Merlus would like to reinforce their attack. And Moffi's profile had already studied a few weeks ago, reveals L'Equipe. The track would have been relaunched. But the price demanded by the KV Kortrijk (more than 5 million, according to the French daily) could pose a problem. If Lorient has already much expent during this transfer window (20M€), the arrival of a new number 9 could do them the greatest good in their reinforcement policy.
Terem Moffi attracts many clubs. Arrived last January at Kavé for a pittance (150,000 euros), he saw his market value increas after a second half of a crazy season. Kortrijk will face a dilemma. Accept a high offer for his player and achieve a very substantial surplus value. Or keep his offensive asset n°1 and expect that he continues on his momentum.