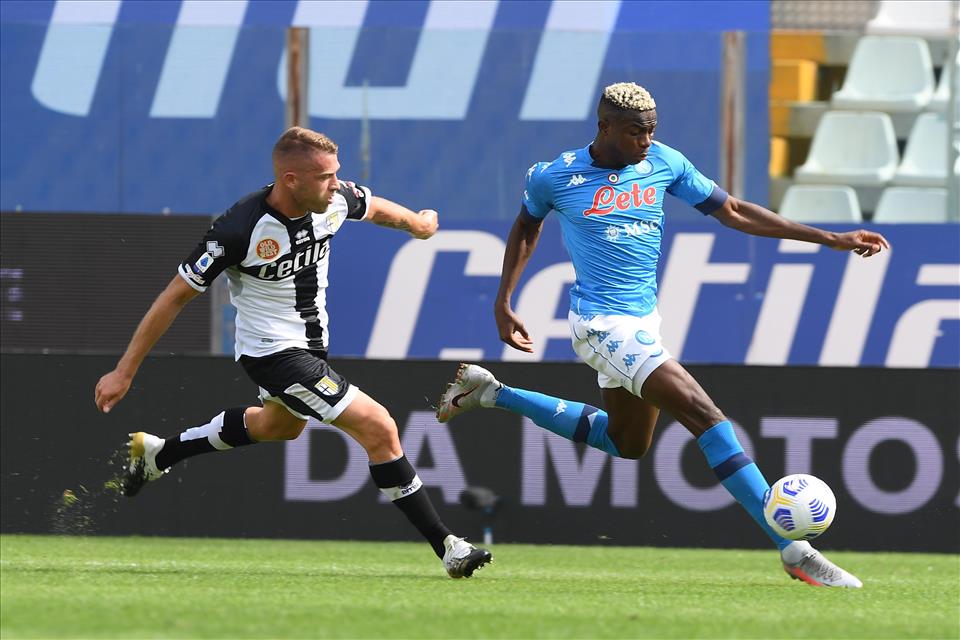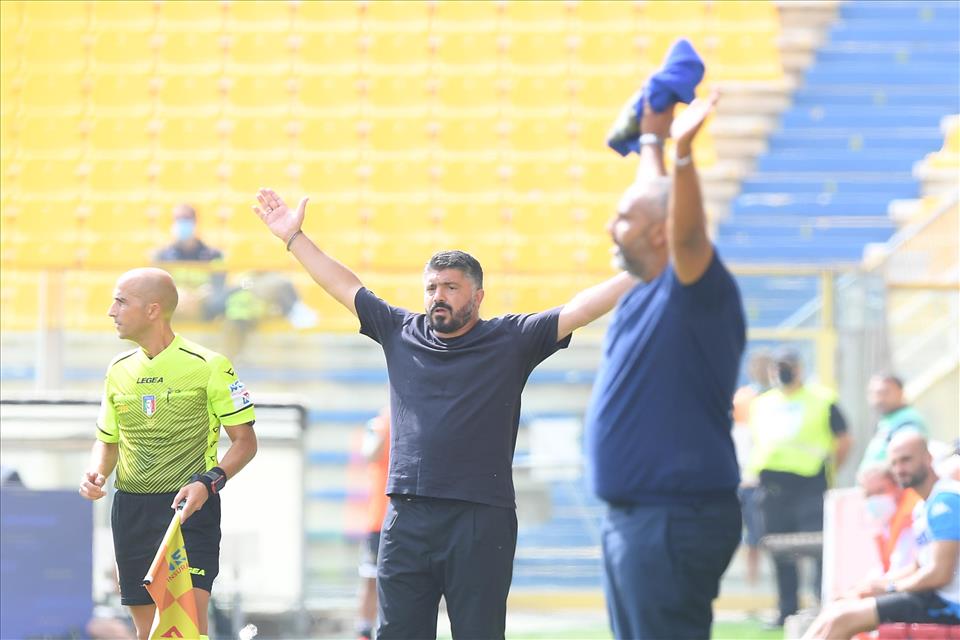 Napoli manager Gennaro Gattuso says he has no doubt about the quality of Victor Osimhen describing him as a quality striker with great humanity.
Osimhen made his Serie A debut in Sunday's 2-0 away victory against Parma in Napoli opening league game.
The Super Eagles came in as a substitute in the 61 minutes for Diego Demme and his introduction changed the game for Napoli.
Gattuso in his post-match conference after the game praised Osimhen and his teammates for their performance.
He said, "I congratulate the team on the performance and the result" . 
"In the first half we didn't attack the depth very little. 
"That was the biggest mistake that didn't allow us to go and exploit the superiority."
"In the second half we were better at aggression. Osimhen's entry was important, but I have no doubts about the boy. 
"He is a quality striker and he is also a boy of great humanity. After a few days he was already a point stable in the locker room. 
"He is loved by everyone and for me, this component is very important ".
"In the last half hour we went to 4-2-3-1, and we had to take some risks. 
"We have our principles of the game that are firm, what we still have to achieve is intensity."
The former AC Milan legend however noted that the team still needs to improve as the season only just begun.
"We are working hard because I am a coach who believes a lot in work and believes that matches are prepared especially during the week. 
"I want eleven fighters but also a team that knows how to show their identity. We are at the beginning and there is a lot to improve."
Dries Mertens scored the opening goal for the Naples in the 63rd minute before Lorenzo Insigne wrapped it up in the 77th minute.