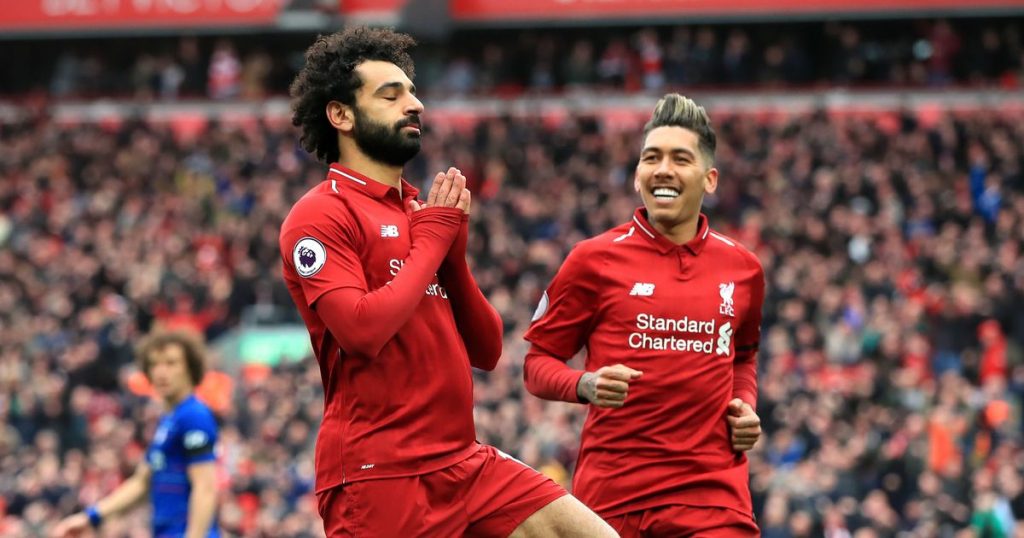 Egyptian King Mo Salah gained praises from his manager Jürgen Klopp as Liverpool boss salutes his professionalism ahead of Reds' away clash against Chelsea (2 PM).
Mo Salah has had a fantastic season debut as he netted a winning-hat-trick to hand Liverpool a 4-3 victory over Leeds United in their season opener.
However, since his arrival from AS Roma back to 2017, Salah managed to maintain his stunning form over seasons. And Liverpool boss Jürgen Klopp has been asked about the secret of the Pharaoh.
"First and foremost, he deserves credit for that," Klopp told Liverpoolfc.com about Mo Salah.
"A lot of things what we do help him to be the player he can be, that's true, as a team, and he knows that. But apart from that you have to have a specific personality just to invest so much – and, by the way, he's really not the only one in the squad who is doing it, but he is doing it as well.
"You asked the right question: he scored around 40 goals in his first season and quite a few players would say that's nice and now let's think about other things [and] about how we can make life even more beautiful but not life on the football pitch, the other part of life, and he is exactly the opposite. 
"He stayed greedy, he stayed very determined. His work-rate around the games is exceptional, he is super professional, that's the truth. And if you would write a book about how to stay successful, the training things he is doing and we are doing between the games, that's one key. 
"All players do what you tell them but it's about how important you see it yourself that it is, because that then gives you a completely different mindset for all the stuff. You want to be on top of your own potential and that's what he was. 
"The numbers are just incredible, that's true, and I was really happy for him for this game [against Leeds]. I said it after the game directly that yes, it was two penalties and if you didn't see the game you would say 'Ahh, two penalties and a goal, nice', but if you saw it this game was a three-goal performance, 100 per cent, if not more. So, yes [a] good start [to the season]. Long may it continue." Klopp concluded.