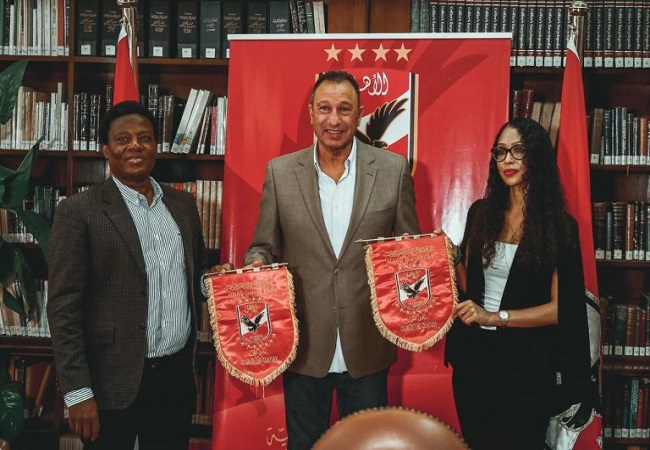 Tanzanian champions Simba SC announced on Tuesday to have officially entered in a partnership with Egypt's Al Ahly.
Confirming the partnership with Al Ahly on Tuesday, both clubs are set to work on business and technical agreements. They also revealed that both clubs agreed on building a talent promotion centre that will be managed by Simba.
"CEO, Barbara Gonzalez…, Mulamu Nghambi, visited the Al Ahly headquarters in Cairo, Egypt. And agreed to work together in the areas of business, technical and player development." The club said in a statement on Twitter.
"By building a talent promotion centre in cooperation and Al Ahly team is the first station outside of Egypt [Africa] which will be run by Simba and the club. They have also agreed later that team will come to the country to play [a] friendly game with Simba."