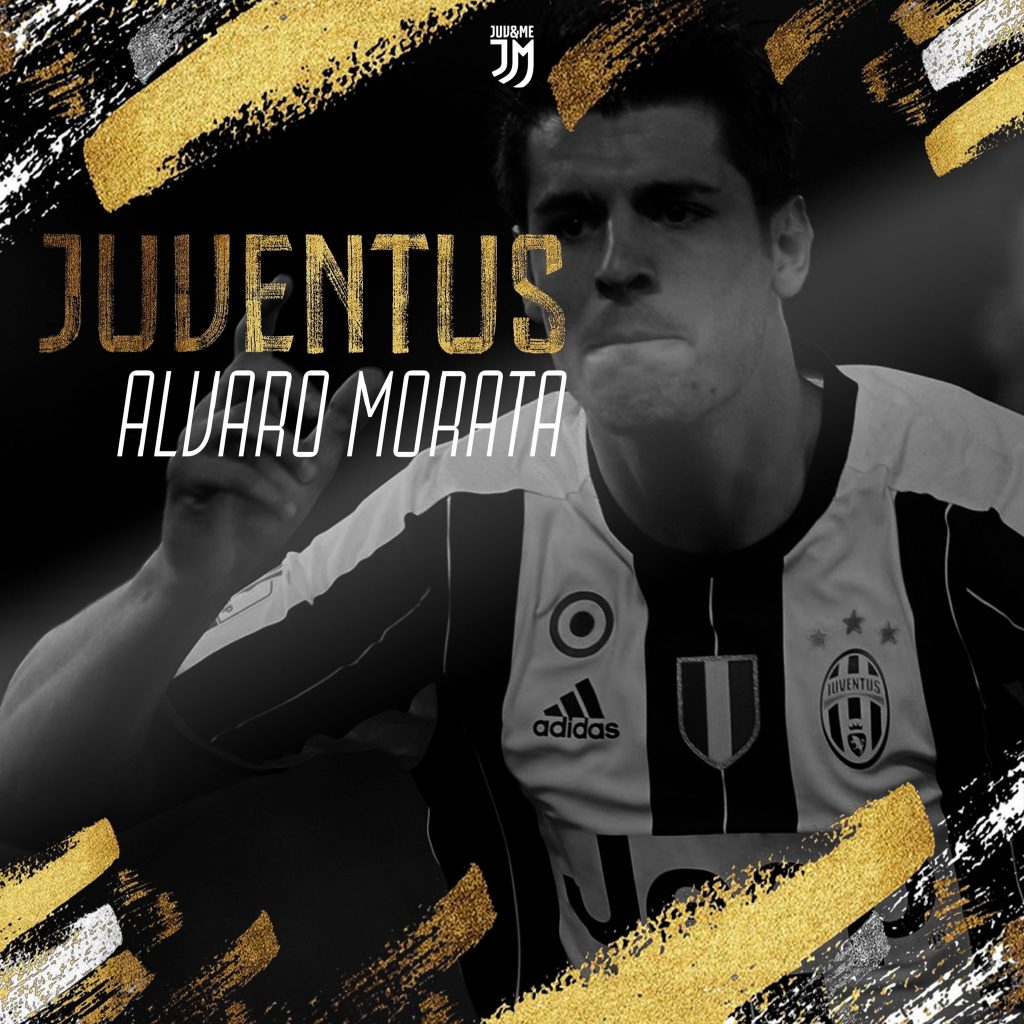 Alvaro Morata has returned on-loan from Atletico Madrid to Serie A champions Juventus in a season long deal with an option to extend the deal with one uwea again.
Juventus confirmed the deal on Tuesday after the striker completed his medicals and signed all the necessary documents.
Morata struggled to find a first team jersey in Atletico Madrid last season and decided to return to Bianconerri.
According to Juventus, the deal also contains the right to make the move permanent at the end of the 2020/2021 season in a few worth € 45 million to be paid in three financial year.
The Old Lady also revealed that they will pay €10 million for the player while on loan and if they decide to trigger their buying clause, another €30milion will be added.
The club said, "The Spanish striker's return to Juventus is now official. 
"The 27-year-old joins on loan from Atletico Madrid, where he has played for the last season and a half. 
"He will be part of this year's team, with an option for a one-year extension to the loan, plus an option to buy."
The former Chelsea forward apent two years at Juventus, before Real Madrid recalled him to the Spanish capital.
He was part of the Juve forward-line in both the 2014/15 and 2015/16 seasons, scoring 27 goals in total, with a constant presence in the Juventus attack, displaying both his pace and above all desire, that saw him enter the hearts of the Juventus fans.
Kind-hearted, but determined and crucial, especially in Juventus run towards the 2015 Champions League final.
Recalling his glorious moments in his first loan spell, Juventus said;
"Big goals in Serie A came too, and of course he gave us a great "final" gift before his departure in the summer of 2016. 
"Entering the field in the 108th minute of the Coppa Italia Final in Rome, with the game deadlocked at 0-0 it took Alvaro just two minutes to score with his first touch, in what would be our Coppa Italia match-winner against Milan!
"Memory albums are there to be opened, to reminisce upon old moments, but also to add new ones and we can't wait to create many more memories, together once more!
"Even though Alvaro left the club four years ago, after having won five trophies in two years:
two Scudetti, two Italian Cups, one Italian Super Cup, he has always remained Bianconero in his heart and his return will be as though he never even said goodbye.
"Because Alvaro is one of us.
"Welcome back home, Alvaro!"