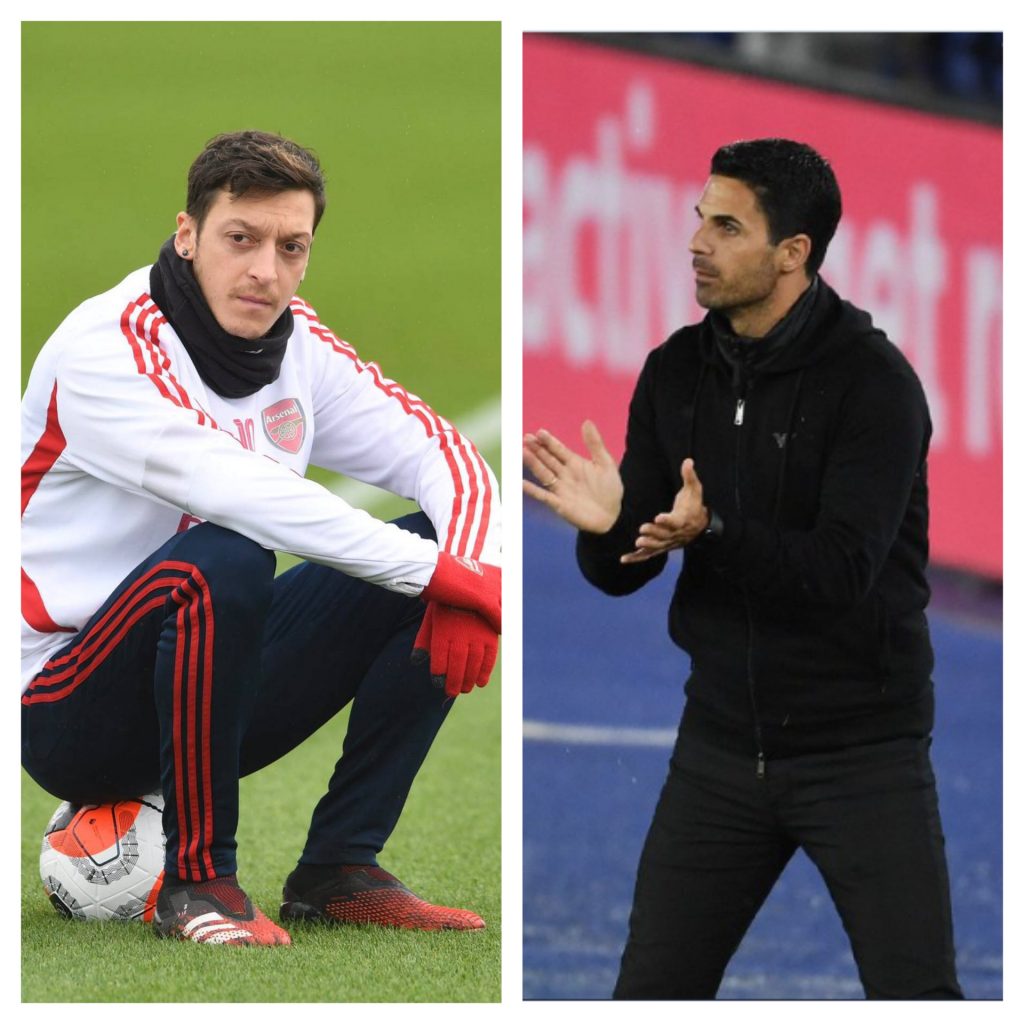 Mikel Arteta has explained why he could not play Mesut Ozil and other players that are been starved of playing time in the club.
Arteta made major changes to the team that he used in their two previous Premier League games in Wednesday 2-0 win against Leicester City without Ozil and Matteo Guendouzi.
Social media went frenzy when the team squad list was released without Ozil and Guendouzi's inclusion in the Carabao Cup.
The manager was confronted with questions on his decision to keep riding out Ozil out of the squad even though he is not injured.
Arteta while reacting to questions of leaving the former Real Madeid star said he is having selection issues with the competition in the club.
"I am really happy with the performance of the players here, how difficult they are making things for the coaching staff to select the squad."
"The team is evolving and you can see the level they are achieving, so this is where we are at at the moment. 
"We want to evolve more, play better and compete better, so we need to keep maintaining that trend.
Asked of he believe other players are well suited than Ozil, the Spaniard said he his picking the players that can deliver the result.
"Well, we are picking the players that we believe are the best for each game and as you can see,
we keep changing, so this is what we are trying to do."
"You can see that the players that we are changing and using every week, that it is very difficult –
not just for Mesut but the rest of the players – for some to make the squad. 
"Every week, we try to pick the right players.
The manager was then asked when Ozil will be involved in action for the Gunners.
His response was; " It is difficult for others as well who weren't involved in the Premier League and they didn't play tonight either."
Arsenal will travel to Anfield next week Monday to play Liverpool in the Premier League.