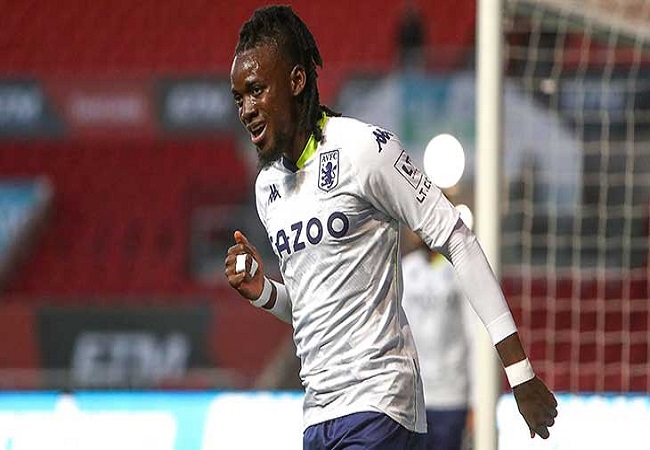 Bertrand Traoré was decisive in his first game at Aston Villa. He took part in his team's big victory (3-0) in the Carabao Cup.
Officially Aston Vila's player last Saturday, the Burkinabe international made his great debut yesterday. His club faced Bristol City in the Carabao Cup. At the finish, a convincing victory for the Villans with a wonderful goal from Traoré. He already seduces his technical staff from his first steps.
"He was someone at Chelsea who was very hungry. And he went to Lyon to learn his job from the highest level. He has the speed to take the depth. But he can also turn off defenders in single combat. It was important for him to get a good start." said John Terry, the club's assistant coach.
Egyptian international, Mahmoud Trézéguet replaced Bertrand Traoré in the 70th minute.