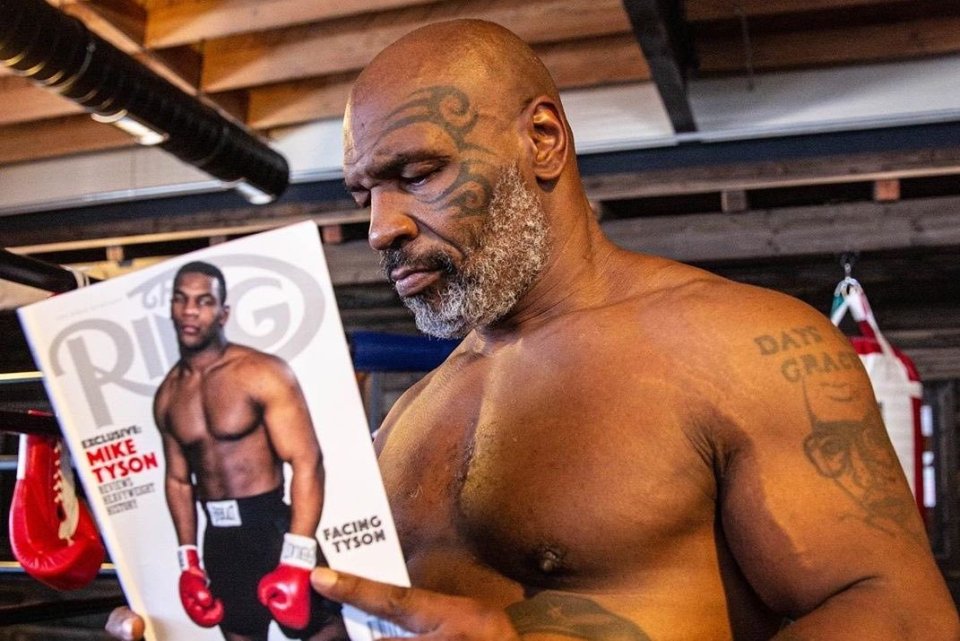 Former undisputed heavyweight champion Mike Tyson is not ruling out an opportunity to face Anthony Joshua in a charity bout.
Tyson will fight former four division champions Roy Jones Jr on November 28.
The eight round fight is an avenue for the 54-year old to raise funds for charity .
It will be the first time Tyson will return to the boxing ring after he was stopped by journeyman Kevin McBride in 2005.
The fight with Jones will be distributed on pay-per-view.
The idea is to raise more funds through the pay-per-view and if it is successful, Tyson said he will continue to fight for charity.
The former heavyweight champion said he is not ruling out a fight with an active top-rated heavyweight champion with Anthony Joshua his target.
"If doing that means we can have bigger charity exponents, well be it, I'm down to do that too.
"This is all being done for charity, and if they're down to do that, I'm with it too.
"It's entertainment, it's just for charity – it's for a good cause, but we're giving our best," Tyson stated in a video posted by IFL TV.
And when questioned directly on the scenario of facing Joshua for charity – if someone staked a lot of money for a worthy cause – Tyson would accept quickly.
"I would love to do that. That would be mind blowing," Tyson said.
Joshua is scheduled to defend his WBA, IBO, IBF, WBO heavyweight titles against mandatory challenger Kubrat Pulev on the tentative date of December 12.