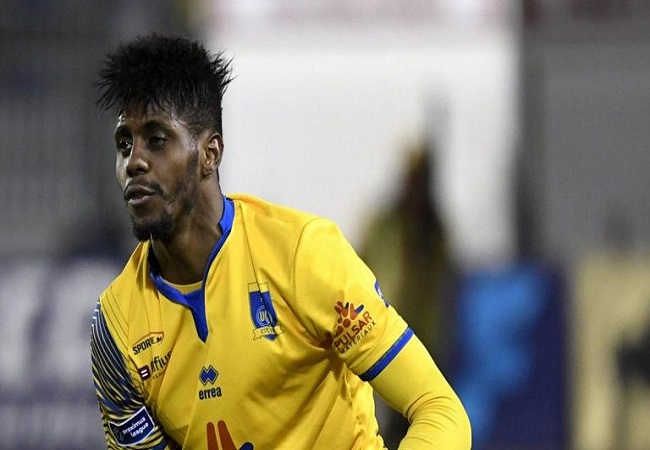 Faiz Selemani will lose one of his teammates in attack at Kortrijk. Terem Moffi, the Nigerian striker signed at FC Lorient. He will leave with very good memories in his club and in the eyes of the Comorian international.

At only 21 years old, Moffi well impressed in the Jupiler Pro League. Performances that open him the doors to Ligue 1. He will sign for the Merlus. A huge offensive loss for Kortrijk, the Nigerian was praised by his teammate Selemani.

"I didn't play many games with him because of Covid. I was injured and so was he. But given the training we were able to do together and what I saw during the matches, I think he's a very good player who holds a lot of balls in the attack. He makes very good calls. He's very good at finishing, he's also a great guy. He's discreet. But when you talk to him a little bit, he's funny. I never had any problems with him. And he never had any problems with anyone in the locker room." He said in an interview to Ouest-France.

Arrived at Kortrijk in anonymity, Terem Moffi made a name for himself by his efficiency in front of the goals. A meteoric rise that does not surprise Faiz Selemani.

"It happened quickly because he also gives himself the means. He is a player who works a lot outside training. We often see him in the gym. So everything that happens to him is deserved. I think he will continue this momentum in Ligue 1 and it will pay off. For me, his success is not a surprise. Because he is a player who has given himself the means to do what he has done. When you are a quality player and you are also working hard, it is not a surprise to get to this point." He concluded.