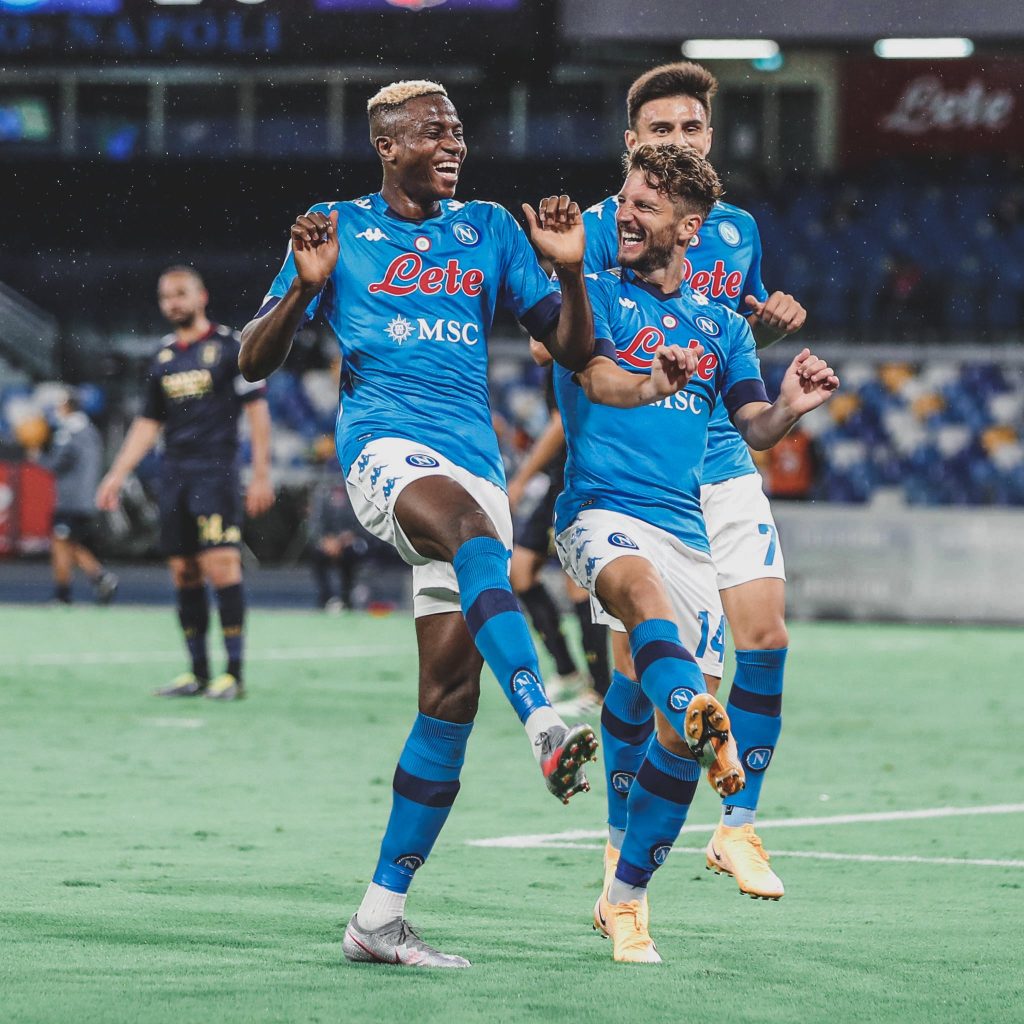 Victor Osimhen made his Serie A home debut for Napoli as they crushed visiting Genoa 6-0 at the Stadio San Paolo in Sunday game.


The game was the second of the new season and first time Osimhen was involved throughout the duration.


In Napoli's opening game, he came in as substitute and inspired Napoli to a 2-0 win despite not scoring.


Again, the former Lille forward provided an assist as the Partenopei tops the Serie A table after Matchday 2.

Read Also: I Have No Doubt About Osimhen's Quality- Gattuso


The Nigerian international performance once again was highly priced by Gennaro Gattuso.


Gattuso in his post-match conference said the arrival of Osimhen has given his team more depth.


"This year we have a center forward who gives us depth. 

"Osimhen is present in almost all of our offensive plays and this is indicative of his value."


Reacting on the victory, the former Gattuso said he still needs more from the players in terms of balance.


We are growing but I want more in terms of balance.

"The 6-0 is wide and untrue for what we saw in the first phase of the match.

" Zielinski's second opening goal from the game was probably decisive, otherwise I think it would have been a hard-fought match to the end".

"I don't think about the result, I'm happy with the victory but I'm looking at what we have to do to improve. 

"Today I didn't like some things, I saw little movement and this didn't help the ball possession."

"It is a possibility that we have, even if I must say that by playing like this we penalize the dribble a little. 

"We have many attacking and young players who are enthusiastic about this type of organization. 

"But again, the search for balance is important".

Speaking on Lozano's brace Gattuso praised the player for working hard in the game.

"I don't give Chucky anything, he plays because he is working hard and from the athletic point of view he has grown enormously.
 
"Thanks to him and he must continue on this path".