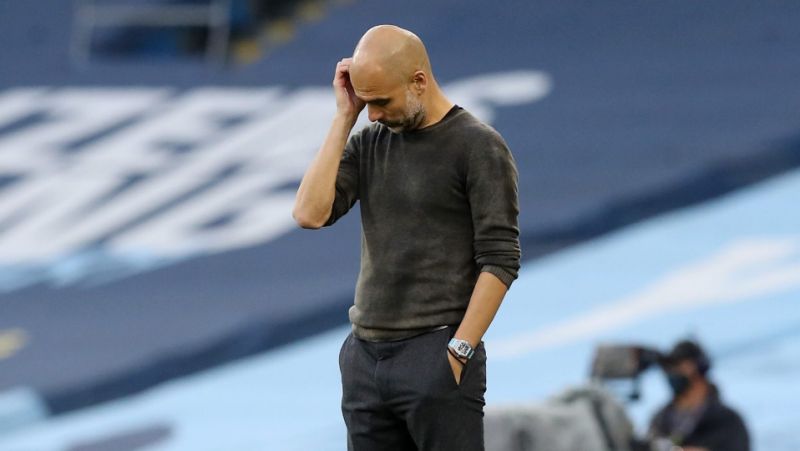 Dejected Manchester City boss Pep Guardiola said he will try to find suitable situations after Sky Blues lost heavily to Leicester City (2-5) in their own stadium on Sunday.
It was not the kind of Sunday night Manchester City wished to have. But Jamie Vardy punish the team of Pep Guardiola by scoring a hat-trick (two penalties) to secure an away victory for Foxes.
Despite Riyad Mahrez's opening goal for the histing side, Man City failed to keep up the intensity and got punished by the stunning counter-attacks of Brendan Rodgers' men. James Maddison with a wonderful 20-yard strike and a late Youri Tielemans penalty forced Citizens to bow down to Leicester. Though summer signing Nathan Ake scored a header at the 84th minute.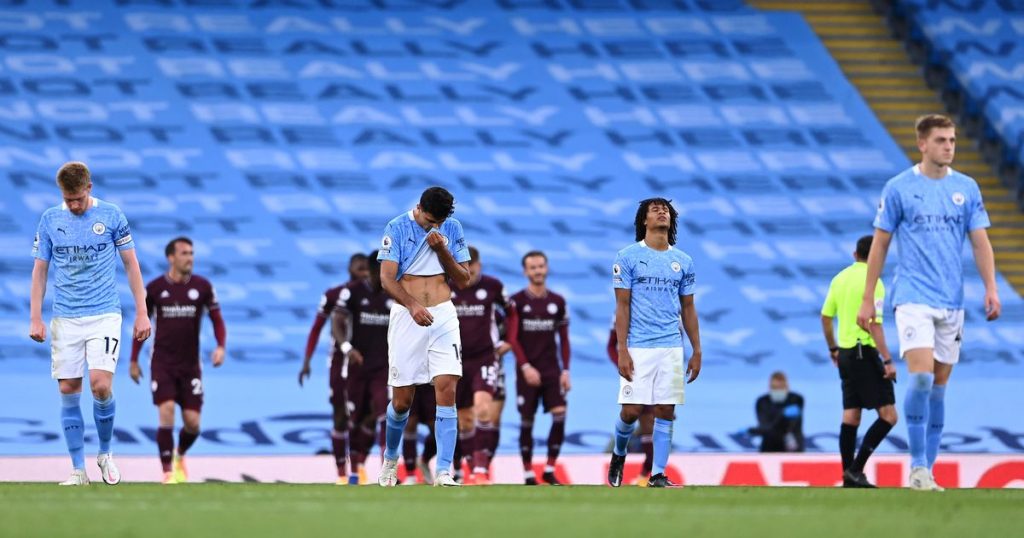 "They defend so deep and the lack of creating chances we got nervous," Guardiola told Man City TV. "They did not want to play, they just wanted to counter-attack.
"We know that Vardy runs from far, far away and Barnes you have to control him. But the moment we started to get nervous, we thought we were not doing well.
"We are not going to create 10 chances. We have to know it is difficult. Even at 5-2 Leicester were in the 18-yard box.
"I am not going to give up, I am going to try to find solutions.
"Yes of course it's tough, we have to accept it, it's still the second game."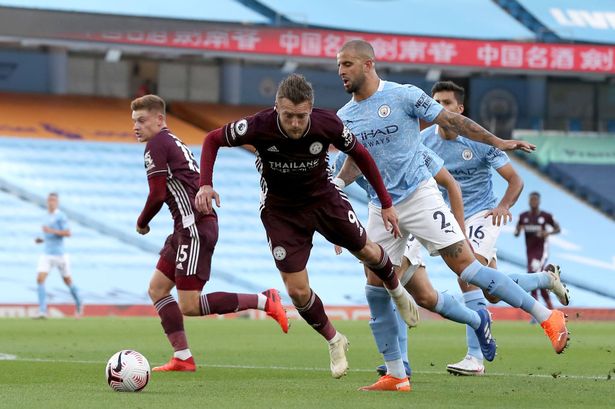 "We played a really good first half and scored early on," Pep added. "They defend so deep it is not easy.
"The problem was we put extra pressure on ourselves to score the second and third. We need to be more calm, we don't have the players to attack the box that we need.
"We got nervous and gave three penalties away and when you give three penalties you cannot win. I don't know how many chances they created.
"We needed to be more patient. It is hard, but it is the second game of the season and we have to try to see what we need to do to avoid it again.
"I feel bad for the guys and for the club."