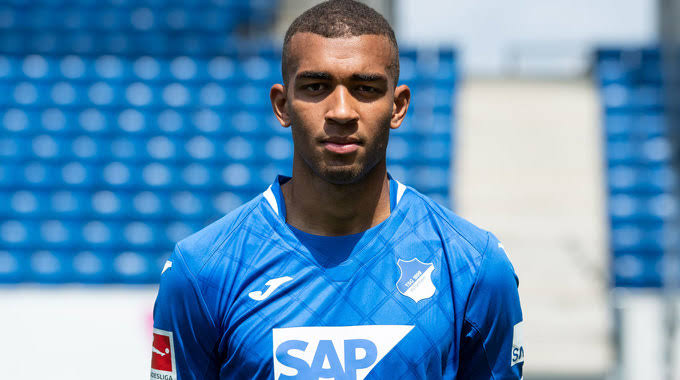 Hoffenheim defender Kevin Akpoguma has opted to play for his fatherland Nigeria a he anticipates a national call up to play for the Super Eagles.
Akpoguma who has been outstanding for Hoffenheim in the Bundesliga said he has thought of playing for the Super Eagles f9r long.
Africa Top Sports
learnt from Hoffenheim website that the defender whose father is a Nigerian said he has gained the needed experience.
"It's something I've been thinking about for a long time. 
"I am now at an age where I have already gained experience at European level with TSG and feel ready to play for my homeland,"  the 25-year-old told Hoffenheim media.
With Gernot Rohr as the head coach of the Super Eagles, Akpoguma feels it is incredible to play under him.
He said, "It makes me incredibly proud and I am positively excited. 
"I'm really looking forward to getting to know the team."
The defender holds a Nigerian passport in addition to his German one, which entitles him to play for the Nigeria senior male national team.
Akpoguma has represented the German Football Association (DFB) both at the U16 and U21 levels playing a total of 62 games.
He began his career from Karlsruhe before he signed for TSG Hoffenheim in 2017.
He made his breakthrough to the first team squad, having previously played for the TSG second team for two years and spent the 2015/16 and 2016/17 seasons on loan at Fortuna Düsseldorf.
Since then, the defender, born in Neustadt an der Weinstraße, has made 55 competitive appearances for Hoffenheim.
However, it is not certain if he will be invited by Rohe for the two international friendly against Algeria and Tunisia on 9 and 13 October.