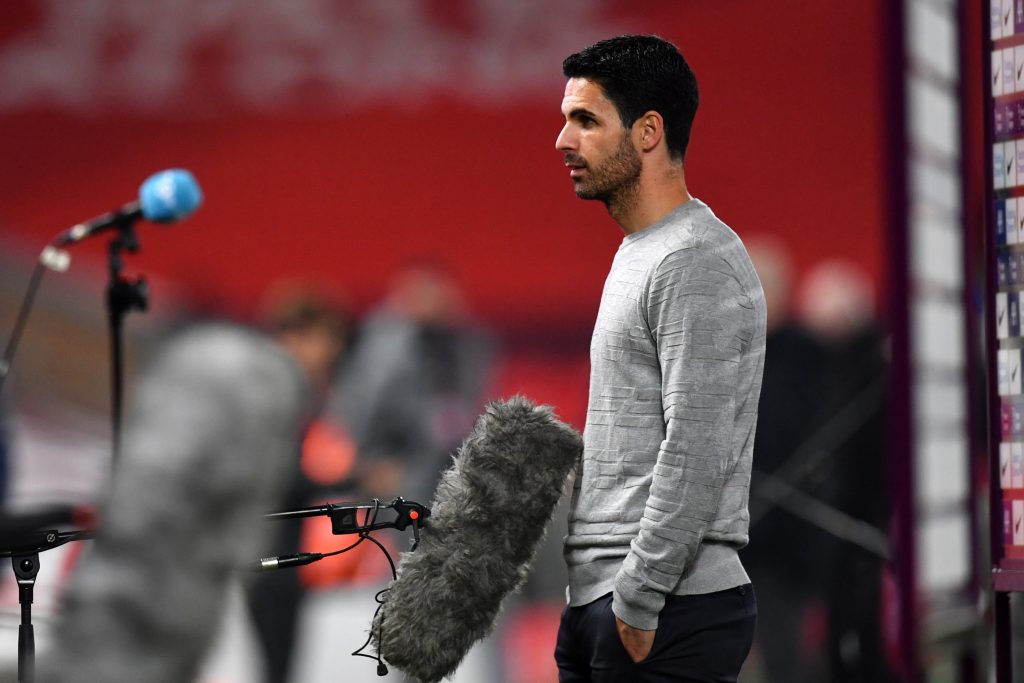 Mikel Arteta was full of admiration and  praise for Liverpool describing them as the team that set the bar and standard in the Premier League.
Arsenal unbeaten run since July was halted on Monday night by Liverpool who fought back from 1-0 to win 3-1 at Anfield.
Arteta used almost of his post-match interview with www.arsenalfc.com to talk about Liverpool's quality.
"We are in a different journey to Liverpool. 
"They've been together for five years and they weren't able to do what they've done tonight two or three years ago, that's for sure. 
"They have a lot of good work, a lot of belief in the way they play, great recruitment and they've improved the players that they have. 
"This is what we have to try to do. They set the bar and they're probably the best standard that the Premier League has seen in many years. 
"This is where we have to get and obviously we're still a long way from getting there.
Arteta blamed their defeat on the early goal they conceded after Alexander Lacazette put the Gunners in front.
"Obviously it's a really tough place to come. 
"They are a really good side. We stayed in the game for almost the whole match. Having the lead, I think we should have handled that situation a little bit better. 
"We conceded that goal too early straight after that but we competed throughout the game, knowing the difficult moments that you're going to have when you come to Anfield. 
"We really believed we could get something out of the game and when we had the clear chances to make it 2-2, we didn't score. 
"Obviously if you want to get something out of the game here, you have to do that."
The former Arsenal midfielder also took lesson from his players resilience and applauded them for their effort.
He said, "Honestly, that's what I told them. 
"I applaud that with all the problems we can have, the issues or things in some processes throughout the game.
" Mostly when we had the ball in difficult areas to pick the right pass,
to make the right decision, to read the game moments much better. 
"But still, the belief that the players had, even at half-time – I could see that they still believed that they could get something out of the game. 
"We tried to put them under as much pressure as we could and we were really aggressive trying the high press in many moments, but Van Dijk plays a 60-yard pass to Salah's chest and they are out. 
"Then you have to travel about 50 metres and this is real quality. 
"That's why they've spent the money they have done, so credit to them.
Arsenal will return back to Anfield on Thursday in the Carabao Cup fourth round clash against Liverpool.
Then on Sunday they will host Sheffield United at the Emirates in the Premier League.