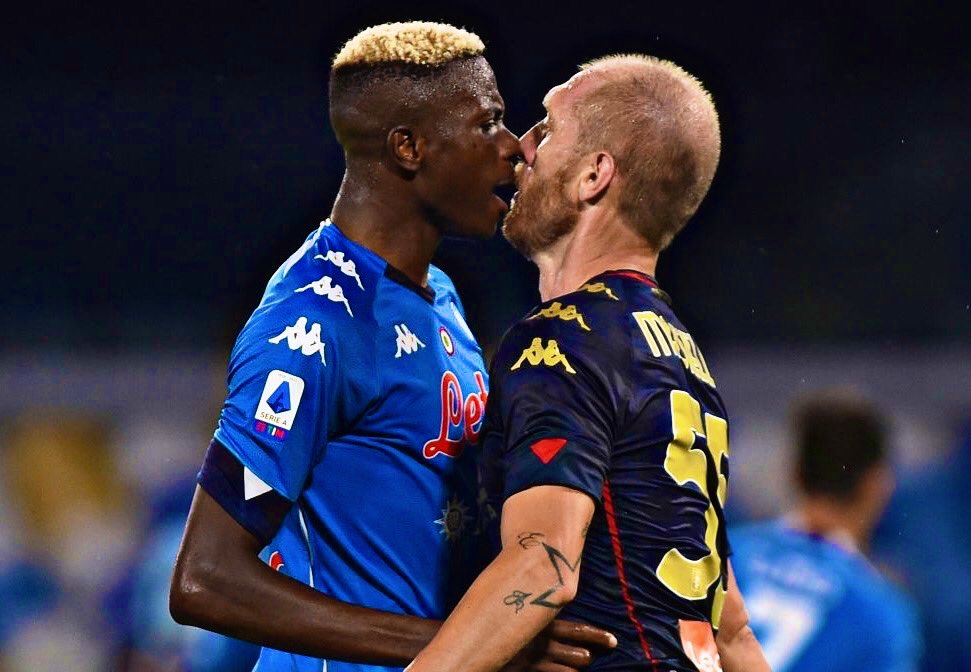 Super Eagles forward Victor Osimhen can heave a sigh of relief after it was confirmed that Andrea Masiello was not one of Genoa player that tested positive to COVID-19.
On Monday, the club confirmed that 14 players and officials results returned positive which could spell a doom in the Serie A.
Osimhen came in close contact with Masiello during Napoli 6-0 win against Genoa on Sunday.
Both players were entangled in verbal war that took players of both teams to quell.
Africa Top Sports learnt from Napoli News in a tweet that the Genoa player didn't test positive.
"Andrea Masiello is NOT one of the Genoa players that have tested positive for Covid-19. 
"He is not on the list that Genoa have given to Napoli. (@Carloalvino).
"That's one big sigh of relief!"
Following the recent rise of cases of COVID-19 there are indications that the 2020/2021 Seria A season could be suspended for two weeks.