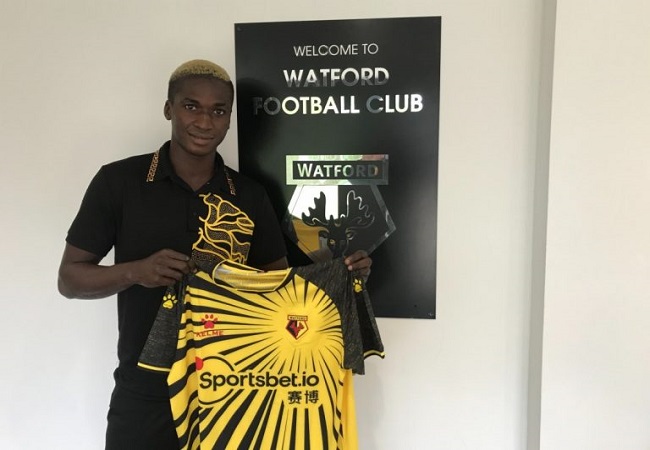 Djibril Fandje Touré was announced all over Europe. Earlier this year, he even completed a successful test at Olympiakos until Covid-19 outbreak. The Guinean forward finally lands at Watford.
Watford unveiled the 17-year-old Guinean forward this Monday. The English second division club released the news on the presentation of its new Nigerian defender William Troost-Ekong.
Finally, Fandjé Touré signed a 5 and a half year contract with the Hornets. He will join Watford on 1 January 2021 from the Guinean club of Ceffomig FC.
Touré played the AFCON U17 in 2017 and then the World Cup of the category. Since then, he has been playing all over Europe. He underwent testings in Germany and Italy.
Best scorer of the AFCON U17 in 2017 with 6 goals, Touré was in a ranking of the top 60 players born in 2002 by the English tabloid Guardian.