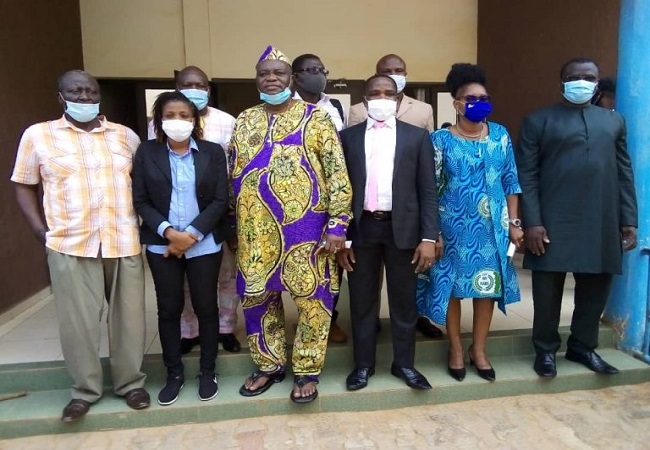 The election of the Executive Committee of the Lomé/Golfe Regional Football League will take place on 5 October. In the framework of this election, Mr. Dogbè Messan Moïse, leader of the "Expérience Créative", unveiled on Wednesday 30 September, the members of his list at a press conference.
Being the only candidate running for the League's presidency, Dogbè Messen Moïse revealed his ambitions for his new term.
Having already passed through, Mr. Dogbè signs his return with new perspectives. He aims at organizing the League Championships and League Cups (men, women, U17 and U20). The former president of the League also plans to relaunch the Beach Soccers Tournament. As accustomed to the post of president for having spent 12 years, Mr. Dogbè returns with specific objectives.
"I have to put my experience to the benefit of the Lomé-Golfe Regional League, establish structures, then leave. That's why I have stood for the post." He said before continuing.
"We will really get to work as soon as we take the lead this regional league. In terms of budget, the Executive Committee promised to make money available. But we are also going to look for our side, with an adequate marketing plan." He added.
Mr. Dogbè's «Expérience Créative» list of members as following while awaiting the election to take place next Monday.
The composition of the list:
Chairman: DOGBE Messan Moïse
1st Vice-President: AMENTI Valentin
2nd Vice-President: KUEVIAKUE David

Other members:
AGBA Hotabalo – TALON Kouassi Ferdinand – BAMOK Targuedjaen – ASSOGBAVI Fifadji – KATE Mawuli – DEGUE Amévi Mawuvi – AZIAMALE Sodjinè – AGBOBLI Patrice et ELOH Akoété.