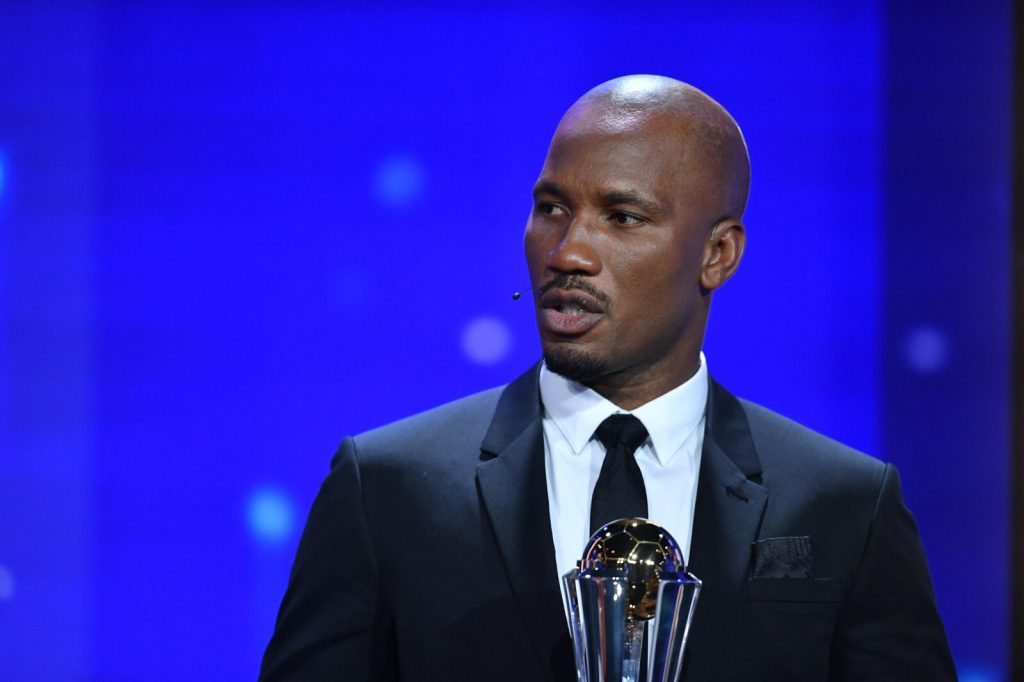 Inter Milan striker Romelu Lukaku eulogises Didier Drogba after the latter received his UEFA President's Award earlier on Thursday during UEFA Champions league draw.
Didier Drogba and his former Chelsea teammate Florent Malouda were the guest stars of the 2020/21 UEFA Champions league draw in Geneva. However, the Ivorian became the first non-European player to receive the award.
Few hours later, Internazionale forward Romelu Lukaku pens a touching tribute to Drogba who he calls "idol".
"Congratulations to my idol, mentor Didier Drogba you keep amazing me. Well deserved. Love you" Lukaku wrote on Twitter. And Drogba replied : "Yes my Goal Machine much love to you too".
Here is Drogba's own reaction on Twitter.
"A football team is a reflection of the society we live in It's a duty for us, all the different actors of the game but even more the players, to be role models, to inspire positively, to promote tolerance, to make our sport even more inclusive, to share our emotions and of course to sweat hope!!!" Drogba wrote on Twitter.
"The same hope that I had when I was six years old and said that I would become a professional football player, The same hope and belief that helped me to overcome adversity and win.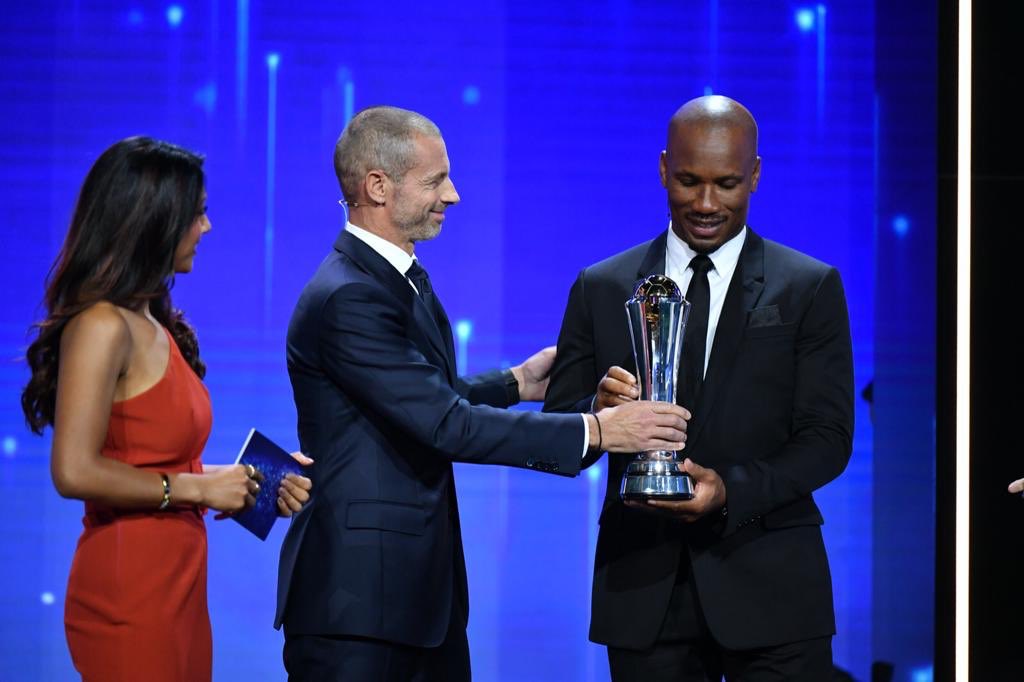 "The same hope for a better organisation that led me to run for the Ivory Coast FA. I want to thank @UEFA , President Čeferin for honouring me, the teams I've played for and against , my teammates and all the people who have sent me so many nice messages of congratulations.
More than my achievements in football, I'm more proud of the man I've became through 20 years of football education." the 42-year-old added."