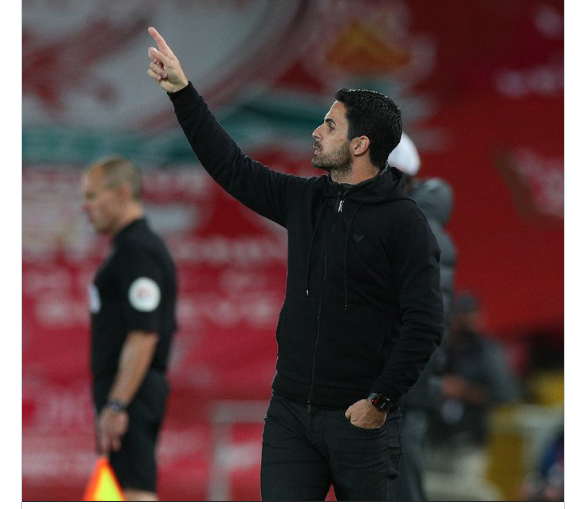 After dumping Liverpool out of the Carabao Cup with a penalty shoot-out win, Mikel Arteta said they are not lucky in the draws.
Arsenal reached the quarter-final of the Carabao Cup following a 5-4 penalty shoot-out at Anfield and will face Manchester City.
Arteta after learning that Arsenal will play Manchester City in the quarterfinals said he is not getting lucky in the draws.
The Gunners played Leicester City in the third round before meeting Liverpool.
Now they will face defending champions Manchester City a game the manager described as 'massive challenge'.
"I was enjoying the victory a little bit in the dressing room and I got the news, he told arsenalfc.com"
"It's another massive challenge for us and we're not getting very lucky with the draws at the moment, 
but we'll prepare for the game and of course try to win."
Speaking on how his team  prepared for the shootout, Arteta revealed that they practised it.
"We do practice but then at the end of the day it's down to the players and how calm they are, and whether they make the right decision on the day. 
"Obviously the keepers get involved with that as well."
Arsenal was able to contain Liverpool adopting a formation different from their 3-1 loss at the same venue in the Premier League.
Commenting on the tactics, Arteta said;
"We can vary regarding to what the opponent does and with some of the players who can interchange between positions, we can make it difficult. 
"I will try to continue in our development to try to manage different structures during the game."