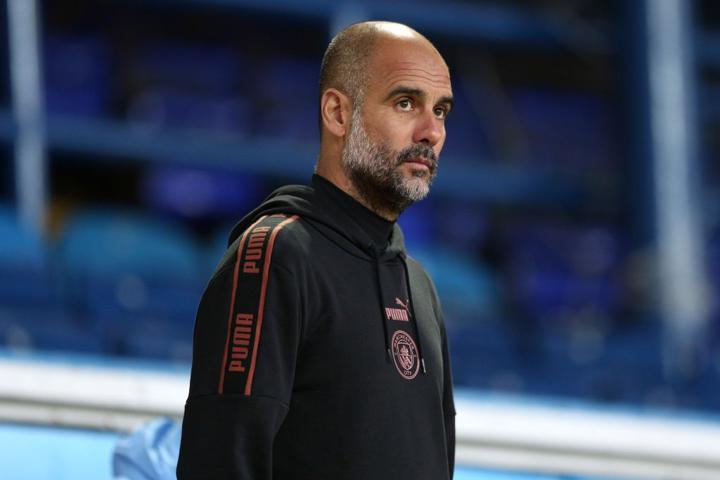 Manchester City manager Pep Guardiola has admitted that his team has not yet find their foot in the Premier League and need to settle a few things.
Manchester City failed to return to winning ways after playing a 1-1 draw against Leeds United on Saturday at Elland Road.
The Cityzens last week suffered a 5-2 loss to Leicester City at Etihad Stadium in their second league game.
After sharing the spoils with newly promoted Leeds United, Guardiola told www.mancity.com that the team tried to win.
"We need to settle a few things and we are still a little bit away from our best.
"I know how tough this league is and our opponents don't drop many points. 
"Today was a completely different game to Leicester because the opponent played completely different.
"I am so proud of these players and the team."
"We tried to win. 
"It was a good game, but without preseason and a lot of players out, we had to show incredible strength. 
"We could not win but we move on."
Commenting on the game, Guardiola praised Leeds United for giving his side a good run .
"It was good," said Pep."Both teams wanted to attack and it was a good game and a fair result.
"We made an incredible first 30 minutes, where we could have scored more goals.
"We knew we were up against a team that plays until the final whistle.
"Leeds made a good build up with the keeper and put a lot of players behind our midfield line.
"It's not easy to play against them. All the teams they have played so far, they have shown how good they are.
"We were there and made a good game – it was more up and down than we normally play. Before chances at the end, we had chances to kill the game. 
"I thought it was entertaining, both teams tried to win from minute one.
"They are a fantastic team. 
"They destroyed the Championship last season and have done well in the Premier League so far."
Manchester City now have points from three games.