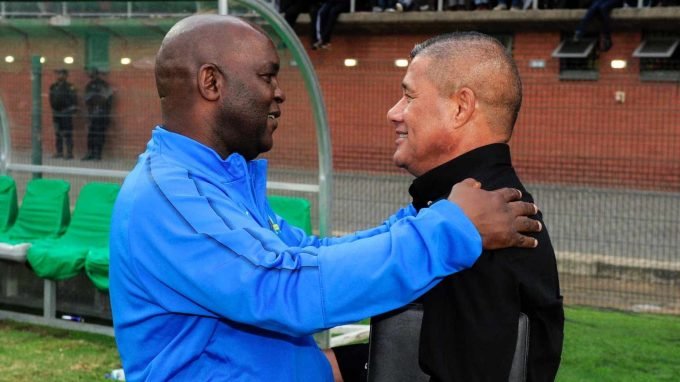 Al Ahly head coach Pitso Mosimane has just confirmed that South African manager Cavin Johnson will be his assistant coach in his job with Egyptian Premier League champions.
Rulani Mokwena was the most linked to this post. But Pitso placed his confidence in Cavin Johnson and announced it on Monday afternoon via a statement.
"It gives me great pleasure to announce that coach Cavin Johnson has agreed to join me as an assistant coach at Al Ahly," Mosimane wrote.
"This completes the technical team I bring with me to the Red Devils after fitness trainer Kabelo Rangoaga and performance analyst Musi Matlaba,"
"Coach Cavin is an accomplished and experienced mentor who has played an integral part in the development of football in South Africa and beyond," he added.
"It's an honour to be joining one of the most successful coaches in South Africa to coach the most successful club in Africa," Johnson said with happiness.
"I want to thank coach Pitso for giving this opportunity to work with this club of the century," he added.