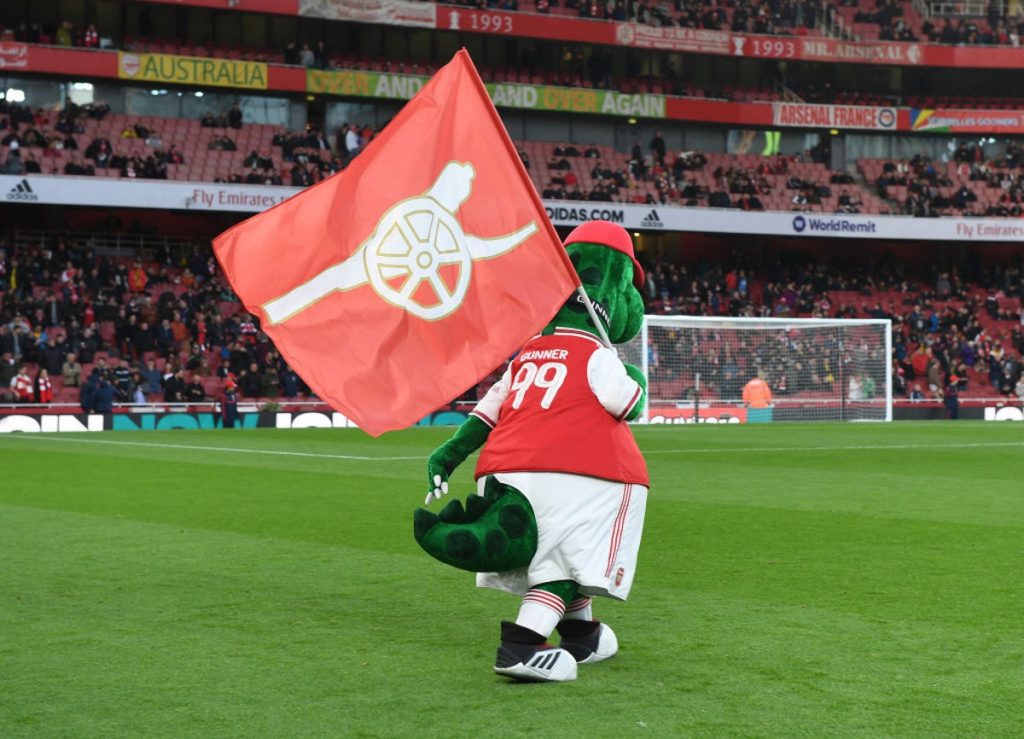 Out-of favor Arsenal midfielder Mesut Ozil offers to pay Jerry Quy (Gunnersaurus) as the club let go the man playing the Mascot role at Emirate Stadium for the last 27 years.
Arsenal relieved Gunnersaurus from his post of the club's mascot after serving them for 27 years. The club argue that financial issues due to Covid-19 and especially as fans are still not allowed to attend stadiums, his role was no more needed inside the club.
However, fans were sad after the news despite the fact that their club secured the signing of Ghanaian midfielder Thomas Partey from Atletico Madrid on a five-year deal during the deadline day of the transfer window Monday night.
Furthermore, Mesut Ozil felt sad and promise to pay the wages of legendary Gunnersaurus. Should the club bring him back.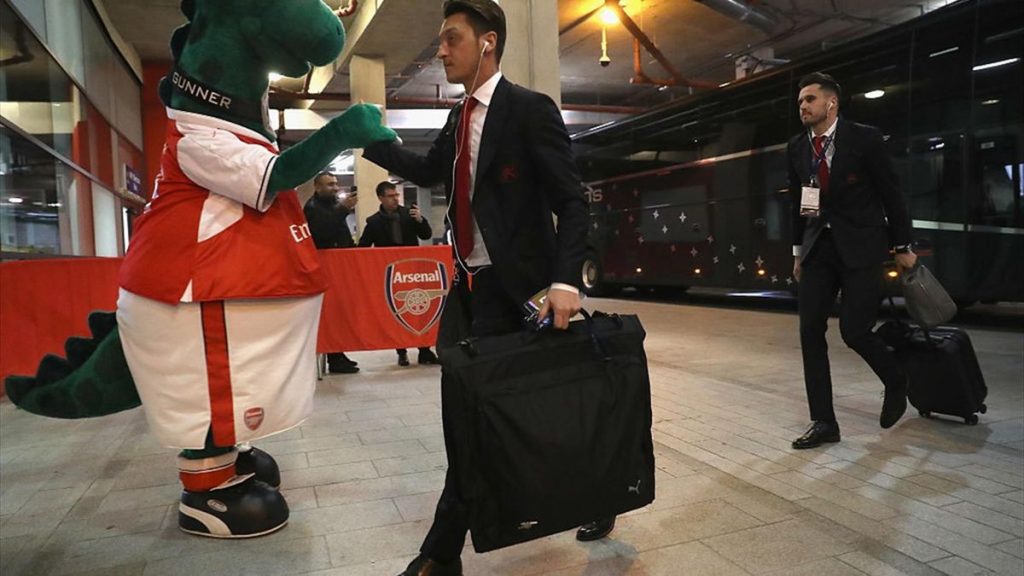 "I was so sad that Jerry Quy aka our famous & loyal mascot Gunnersaurus and integral part of our club was being made redundant after 27 years. As such, I'm offering to reimburse Arsenal with the full salary of our big green guy as long as I will be an Arsenal player…" the 2014 world champion wrote on Twitter.
As a reminder, Ozil's contract will expire in summer 2021 and the German player did not play a single game with Arsenal since football restart from last season to the debut of the 2020/21 season as he does not make part of Mikel Arteta's plans.