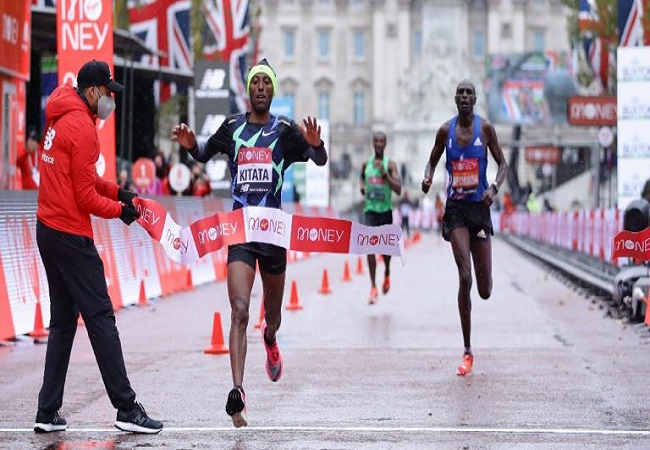 Eliud Kipchoge, Kenyan athlete, suffered his first marathon defeat on Sunday in London after 7 years of glory.
After 7 years of invincibility, Eliud Kipchoge snapped at the end of the race and ended up in 8th place. For the first time in his marathon career, the Kenyan saw victory escaped him.
Many expected a usual duel between Kenenisa Bekele and Eliud Kipchoge, the two best racers in history. But things went wrong in London. One had to resign because of a left calf injury and the other fell down.
"I am very disappointed. I wanted to do better. But my right ear got clogged. And I felt a cramp and a problem at one hip in the last 15 kilometers. I don't blame the conditions … I'll come back to marathon." Kipchoge told the BBC.
Ethiopian Shura Kitata won the race in 2:05:41 ahead of Kenyan Vincent Kipchumba. His compatriot Sisay Lemma ranked 3rd.