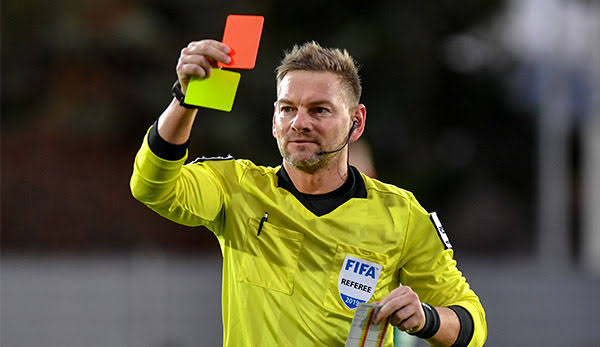 The match officials for the Super Eagles friendly game against Algeria at the Worthhersee Stadium, Klangefurt,  Austria have been revealed.
The centre referee for the day will be Manuel Schuttengrubber, a 37-year-old referee from Austria.
Schuttengrubber has been a FIFA referee since 2014, and is ranked as a UEFA first category referee. 
He made his debut as a FIFA referee in 2016 officiating the game between the Czech Republic and Denmar.
Schuttengrubber will be assisted by Roland Brander and Sara Telek who will be the assistant referee 2.
Telek, 31 became the first female Austrian referee to appointed assistant referee in Bundesliga February this year.
Friday game will be a revenge mission for the Super Eagles who were denied reaching final of the 2019 AFCON by Algeria.
Both teams are meeting in a friendly for the first time.
Nigeria had planned to play Ivory Coast but the Elephants pulled out of the game.
It is the first time Nigeria and Algeria will be facing each other in a friendly.
The game will be played behind closed doors.