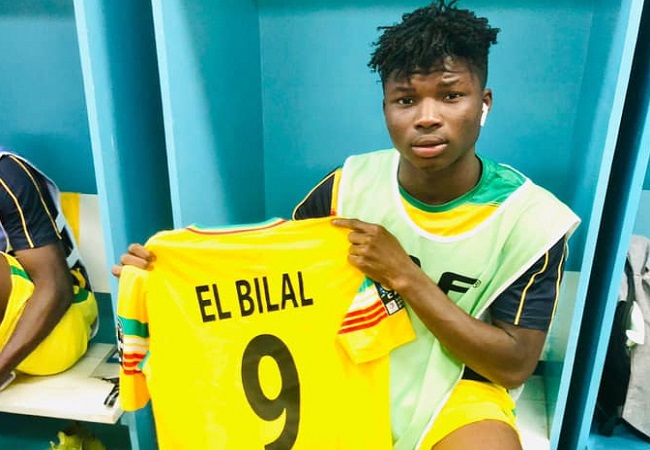 First selection and first goal for El Bilal Touré with the Mali! It didn't take long for the 19-year-old forward to shine amids the Aigles on Friday in a friendly game. Against Ghana, Bilal Touré took advantage of a cross of Rennes' Hamari Traoré, with a diving header, sent the ball to the bottom of the Ghanaians' nets.
The Rennes player thus starts very well with the national team of Mali as is the case with his club. And if he seriously gets to work, he will no doubt be one of the most coveted players in his country and on the African continent.
We should remind that Mali defeated Ghana 3-0. This despite no-shows among the Eagles, including the 4 coronavirus positive cases.