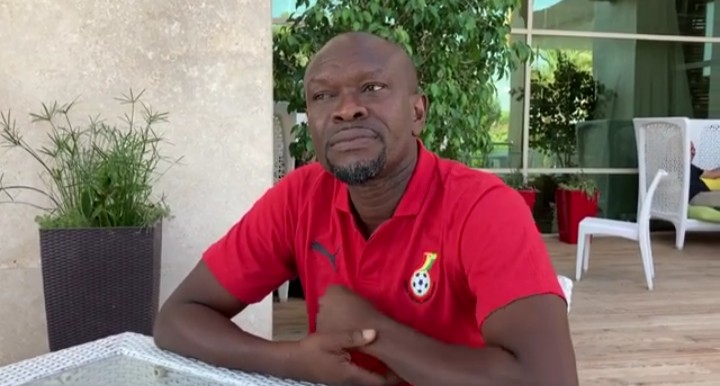 Black Stars coach CK Akonnor said he is aware of Ghanaians disappointment after having lost his first ever game to 3-0 against Mali a the head of the national team.
CK Akonnor would like it to be different but things went wrong for his Black Stars coaching debut. After that defeat to eagles on Friday, his name was on everyone's lips.
However, ex-Kotoko coach said he learnt many lessons from that first game and hope they will perform better against Qatar, today at 3:30PM.
"A lot of lessons have been learnt, I got to know about my players. The new and old ones. Our attitude and the way we comported on the field of play. So I have learnt many things. Base on these fact, I've had a couple of meetings, individually with everyone and I hope that in the coming match our attitude will change," he told GFA media.
"Against Mali we didn't do what we discussed tactically. It was only few minutes that we do that and it didn't help us. We didn't really show a good performance and it is rather unfortunate that we played like that.
Furthermore, Charles Akonnor vowed that the way his players are going to approach Qatar game will be different from how they did it against Mali.
"The game approach against Qatar will be different. First of all we were not compact against Mali. So I'm looking forward to improve in that area to be compact and obviously how we approach, attack." he said.
"We were not effective in offensive ways last time and we need to improve in that area and of course defensively, we allowed too many occasions for the opponent.
"We worked on that yesterday (Saturday), we discussed it today (Sunday) and hopefully we're going to see a lot of improvement. I'm positive that we will improve in that area.
Moreover, former Hearts Of Oak manager urged his players to be committed when they are back for national duty as he and his technical team have ideas that will help the team. Though he is yet to know them fully.
"The process of knowing my players is going well. You have to be honest, It doesn't matter who it is. You have to said it how it is. Because as a matter of fact this the senior national team and it is not at club level. Therefore, we all understand that and show that commitment in terms of the way we play tactically," Charles Kwablan Akonnor said.
"In my position, I have a way of doing things and of course with my technical men we plan what will be the best for us and we do it. Then It is up to the playing body to embrace it and work. That has been the message. We are not a club, but a national team. Therefore it is important that wherever it is that we work, when we come to the national team, we have to work and raise the image of our country." he added.
In addition, he said no one told him to become a coach. So he has just to accept what people are saying.
"I can understand Ghanaians disappointment. I've read a bit about it (media reports). It's disturbing, but nobody asks me to be a coach. That is what we are made of and I accepted that." CK Akonnor added.