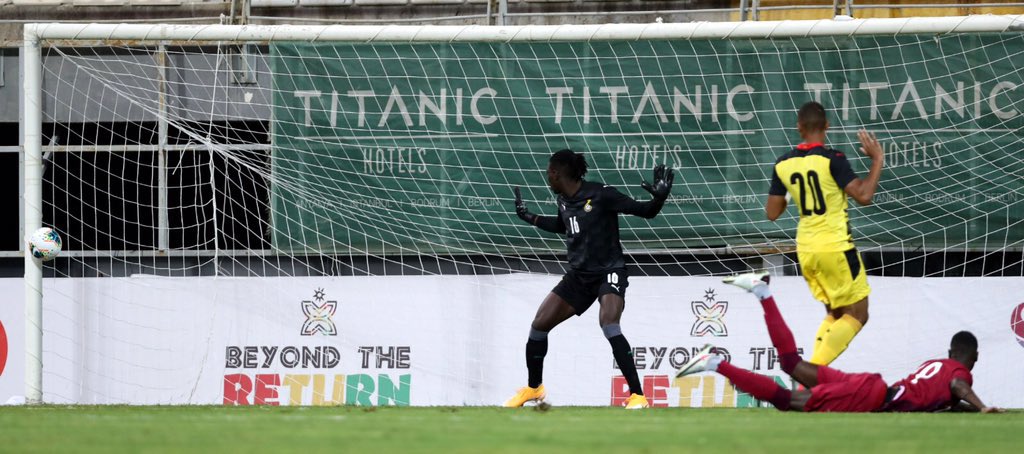 Alexander Djiku expressed delight following his first two games with Black Stars and of course his proud for having won the second after losing the first one.
Strasbourg player Alexander Diku partnered with Celta Vigo man Joseph Aidoo in Black Stars centre-defence on Monday as Ghana defeated Felix Sanchez men to 5-1.
The 26-year-old French-born was used as a defensive midfield in his first ever Black Stars game which Ghana lost to 3-0. After that heavy loss, the national team coach was criticized for his choices and he made changes in the second friendly against Qatar by positioning players where they usually played in their respective clubs.
READ : Ghana trashed Qatar to 5-1 as CK Akonnor silences critics
And Djiku performed well apart from a miscommunication with goalkeeper Richard Abalora who led to Qatari's equaliser.
"Proud to have played my first two games with the Black Stars. And very happy with this first victory" he wrote on social media.
Black Stars' next two game will be against Sudan in November for 2022 Africa Cup Of Nations qualifiers.