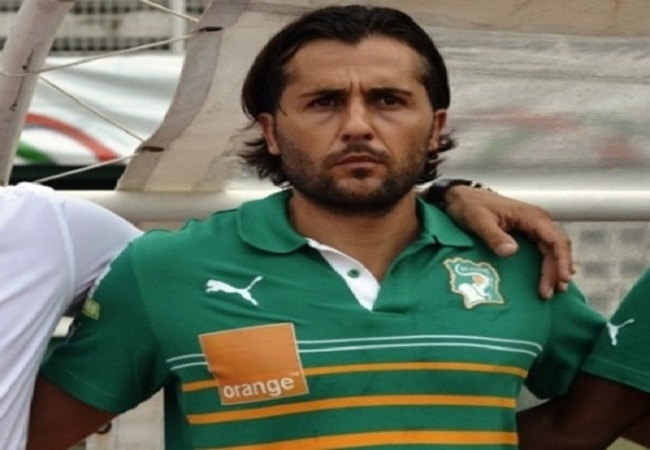 Appointed at the beginning of March at the head of the Elephants of Ivory Coast, Patrice Beaumelle has succeeded Ibrahim Kamso Kamara. The new coach has finally met his group with two test games against Belgium and then Japan.
Ivory Coast measured themselves against Belgium (1-1) on Thursday in Brussels. They will be facing Japan Tuesday in Utrecht. Two friendly games that are the first led by the Elephants new coach, Patrice Beaumelle. In an interview to FIFA.com, the French technician reviewed his 13 years as an assistant to Hervé Renard. He also talked about his objectives with Ivory Coast.
"We had worked together for 13 years. We have had many adventures, including six editions of the Africa Cup and the World Cup in Russia. And we won the AFCON twice. I enjoyed the time we spent together. But I felt it was time for me to stand on my own two feet."
"I always had the ambition to become a coach. But I wanted to start by learning alongside a seasoned coach. I made the World Cup, one of my goals. We talked about it with Hervé. I told him that if I had the opportunity to become a coach, I would take it. When I returned from Russia 2018, I was sure of my choice."
Beaumelle has a triple objective with Ivory Coast. Regarding his new adventure with Ivory Coast, the 42-year-old declared.
"We are in an intermediate phase." He admits. "We have players with many selections. And some U-23s who have already qualified for the Olympic Tournament. My short-term goal is to create a balanced group, combining veterans and hopes. Beyond that, we obviously want to qualify for the next Africa Cup. Third, I want to build a team that can qualify for the World Cup."
"All the coaches dream of a World Cup. But it's still a bit early to think about it. The objectives mentioned in my contract are for the next AFCON." He said. "We are in a transition phase. And we need to focus on the continental challenge. But the World Cup is already a part of my thinking."
"I would like to get to the second phase of the World Cup." He continued, even though he refused to compare the current generation to the previous one. "It is still too early to compare this team to the one led by Drogba. I had the opportunity to face them several times when I was coach of Zambia. But our players are very eager to follow in his footsteps. The youngest have posters of the great names of Ivorian football in their rooms. Why could they not succeed them one day? I am here to help them." He concluded.