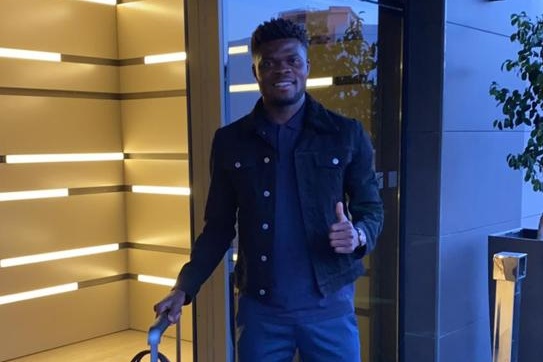 Arsenal secured the signing of Thomas Partey on the deadline day of the transfer window but it is today that gunners welcome their new boy due to international break.
Thomas Partey played two games and provided an assist in Ghana's 5-1 to Qatar on Monday. However, the 27-year-old quickly took the plane and landed in London on Tuesday morning.
READ : Jacob Partey, Thomas' father : 'My son will command Arsenal midfield'
Former Atletico Madrid is currently undergoping his presentation process.
Watch this short video. More to follow…