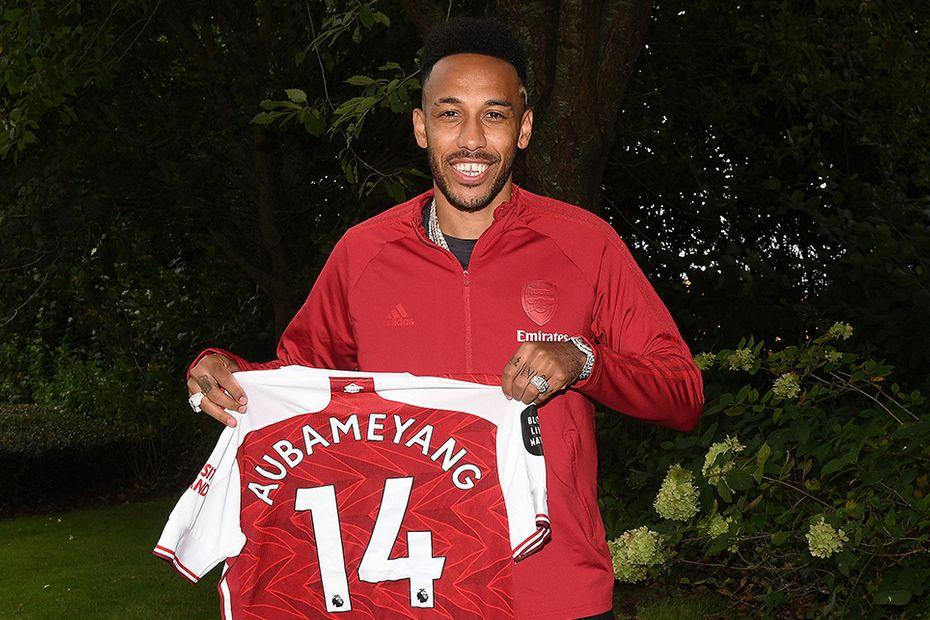 Arsenal captain Pierre-Emerick Aubameyang has donated one of his Arsenal shirts to the Museum of London in commemoration of the Black history month.
Aubameyang while donating the shirt for last season that featured the 'Black Lives Matter' logo, said he is proud to be the latest black player to captain Arsenal.
The Gabonese forward told www.arsenal.com that the gesture will be used in remebrance of the the moment football stood against all forms of racism.
"I am proud to be the latest black player to captain Arsenal and it's an honour to have the opportunity to donate my Black Lives Matter shirt," Aubameyang told the club's official website.
"I hope this will be remembered as the moment that football stood against all forms of racism and that it will inspire young people for the future."
The Black Lives Matter logo was added to all Premier League shirts when the season re-started earlier this year, following anti-racism protests across the globe – a pivotal moment that the Museum of London will document in its permanent collection as part of 'Collecting COVID'.
The Museum of London is working with the Black Cultural Archives and community networks to identify how best to capture the Black Lives Matter protests during the London lockdown, the club added.
Aubameyang's donation marks the first item of this collecting strand to be announced and symbolises an important moment in London's history, as well as the vital role that football can play in creating social change.
Digital curator of at the Museum in London, Foteini Aravani while commenting on the kind gesture said they are excited.
"We are very excited about the generous offer from the captain of Arsenal, Pierre-Emerick Aubameyang.
"Arsenal has always served to create a sense of community for people in north London, across the UK and around the world from their first match in 1886 to now being one of London's most successful football clubs. 
"This jersey, part of Arsenal's Black Lives Matter tribute kit, will be a very important addition to the growing number of objects the Museum of London is acquiring as part of our Collecting COVID project. 
"This contemporary collecting builds upon the museum's rich collection of protest and activism, from the Suffragettes to the Brixton Riots and from the Brian Haw collection to Occupy London. 
"Aubameyang's jersey will join these items to act as an important reflection and response to Black Lives Matter as a movement and its resonance through London and its people."
The Collecting COVID project, first announced in April 2020, is an active collecting project that seeks to reflect Londoners' lives during the time of the COVID-19 crisis in order to keep a record to ensure future generations of Londoners will be able to learn about and understand this extraordinary period.