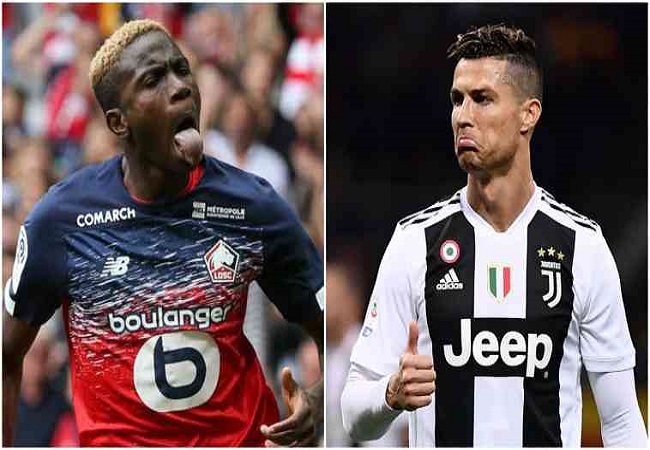 Cristiano Ronaldo was testing positive for coronavirus while on national team duties with Portugal. Italian journalist Raffaele Auriemma expressed his anger toward Juventus striker with regard to it was an African.
Italian expert is unhappy that Ronaldo was allowed to link up with Portuguese team for their international fixtures in October. This despite the fact that the Juventus squad was put into fiduciary isolation after two club employees contracted COVID-19.
Auriemma pointed out that Napoli striker Victor Osimhen was barred from reporting for international duty. Because the Napoli players were ordered into quarantine following three positive COVID-19 cases.
"If it had been the Nigerian who had broken the fiduciary isolation, going to the national team and contracting COVID-19 and then returning to Naples as infected, what would the many philosophers have said?" Auriemma told Radio Marte via Area Napoli.
"There was no orthodox behavior on the part of the attacker and Juventus. You can't violate isolation and go to the national team.
"Not surprisingly, the Napoli players remained in Campania. If it was Victor Osimhen and not Cristiano Ronaldo, we didn't know how to parry.
"The Portuguese is indefensible. The club must fine him and give a signal. COVID-19 is not just about ordinary people. It also affects the world of football".
Osimhen, who has tested negative for COVID-19, has resumed training with Napoli ahead of their upcoming game against Atalanta.