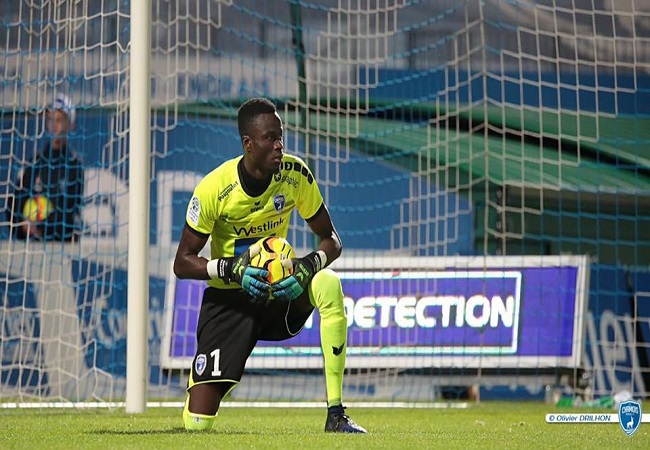 New gloves in the big league. If the Beninese international goalkeeper Saturnin Allagbé finally discovers Ligue 1 at 26 years old, it is because Dijon bet on the former goalkeeper of Niort.
Alfred Gomis having left for Stade Rennais, the DFCO had to find him a replacement. It is now done with the signature for the next four seasons of Saturnin Allagbé (1m87). The Beninese goalkeeper, who had been in the goals of the Niortais Chamois (in Ligue 2) for six seasons, is thus getting over an important level. He who achieved a very good start to the season.
After a first outing against Bordeaux ended on a 3-0 defeat, less than 48 hours after signing at the very end of the transfer window, Allagbé has the opportunity to demonstrate his qualities for his first time at the Gaston-Gérard stadium on Friday for the Ligue 17th gameday against the leader Rennes.
"It's true that we make a bet. Because he discovers Ligue 1. But it's a calculated bet. He will bring us his freshness, his fighting spirit". Believes Grégory Coupet, the goalkeeping coach of the Dijon club, current last in the rankings.