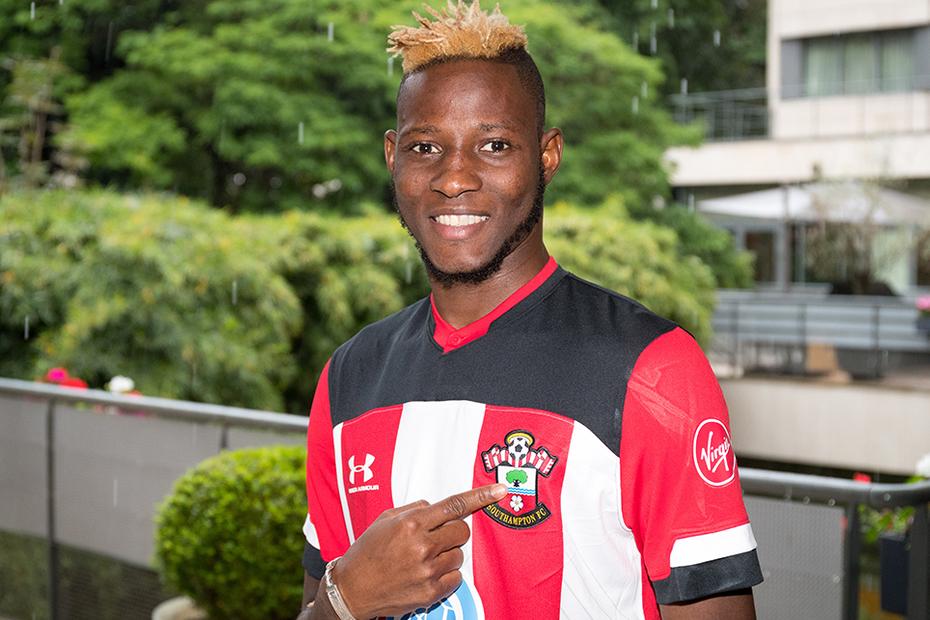 Malian winger Moussa Djenepo has been ruled out of Southampton squad ahead of their Premier League game against Chelsea on Saturday due to hamstring injury.
Djenepo sustained the injury in Southampton 2-0 win against West Brom before the international break.
Southampton manager Ralph Hasenhuttl confirmed that the winger will miss the game alongside Stuart Armstrong who tested positive to COVID-19.
Hasenhuttl in his pre-match conference told Southamptonfc.com that  deadline-day signing Theo Walcott will be handed a starting berth.
"With all the injuries we have in the number 10 position, with Stuey out and Moussa out, Theo has more chance to play on the weekend," Hasenhüttl said.
"With Ibrahima it's a bit more difficult. He was not here for the whole week – just one session yesterday (Wednesday), so we are just starting work with him, which may take a little bit longer."
The boss revealed Djenepo played through the pain barrier against the Baggies and is definitely sidelined.
"He had a problem with his hamstring in the first half – he even scored with this problem," he added. "It was at the beginning of the game.
"When we see the scans now, it's definitely an injury, and this is the biggest problem for Moussa all the time.
"This is something we have to work on with him, because he has some physical deficiencies.
"There is always a push back every time he makes a step into the team, and this is a problem for us."
Armstrong is due to return to Staplewood on Friday, but Hasenhüttl does not feel the midfielder will be in the right physical condition to play.
"He is ok so far – no big issues," the manager continued.
"He had to go in quarantine but the infection rate is not always the biggest issue in this case, especially for the younger lads.
"They don't have big problems with this virus, so I expect him to be back very quickly.
"Nobody else here has tested positive, which is a good sign so far, so hopefully everything else stays the same."