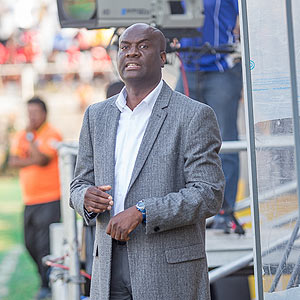 Silver Strikers coach Dan Kabwe has welcomed Football Association of Malawi (FAM)'s decision to shift forward the kick-off date of the new season.
The Zambian, who joined Silver in February this year, had earlier said four weeks was not enough for his charges to prepare for the new season.
FAM has since shifted the calendar to avoid a clash with national team games.
Africa Top Sports learnt from the club website that the gaffer is now satisfied with the schedule.
"Five weeks is good enough to bring the players into good shape and also allow the players and technical [staff] to go through the paces once training resumes," Kabwe told the club's website.
Earlier, the Zambian coach said he hoped to compress their season in line with the football resumption calendar.
Kabwe coached a number of clubs such as Lusaka Dynamos in Zambia.
Silver, the eight-time league champions, hope to regroup on Saturday, October 17 2020, for training.
Meanwhile, FAM has shifted the Charity Shield matches from November 14 and 15 2020 to November 21 and 22 2020.
The shift means that the TNM Super League will kick off on the weekend of November 28.
Malawi football season was supposed to start in March 2020 but it was shelved due to the  coronavirus pandemic.