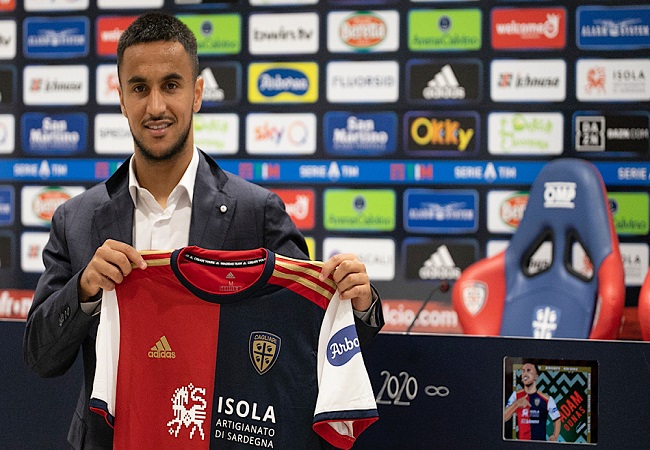 As undertaken a few days ago, Adam Ounas has joined Cagliari. The Algerian winger leaves Napoli for a one-season loan with a purchase option.
Expected to stay in Ligue 1, Ounas chose to return to Italy. This after his loan to OGC Nice in Ligue 1 last season. "We had been following him for a long time. And he wanted to join us. Adam was very excited to be able to contribute, and this as soon as he arrives. He perfectly fits of our project. He comes in on loan with a purchase option. And the objective is to meet again in a year to talk about this option. This will mean that everything has gone well for everyone." said Pierluigi Carta, sports director of the club.
For his part, the former Bordeaux player is well excited. "Marko Rog told me much about the club and the city. We know each other for a few years. Because we were teammates at Napoli. I am convinced that Cagliari is the right place for me. I aim at demonstrating my qualities to give satisfaction to the fans and also to find the National Team with which I have spent wonderful moments."
Adam Ounas will wear shirt number 37 at Cagliari.