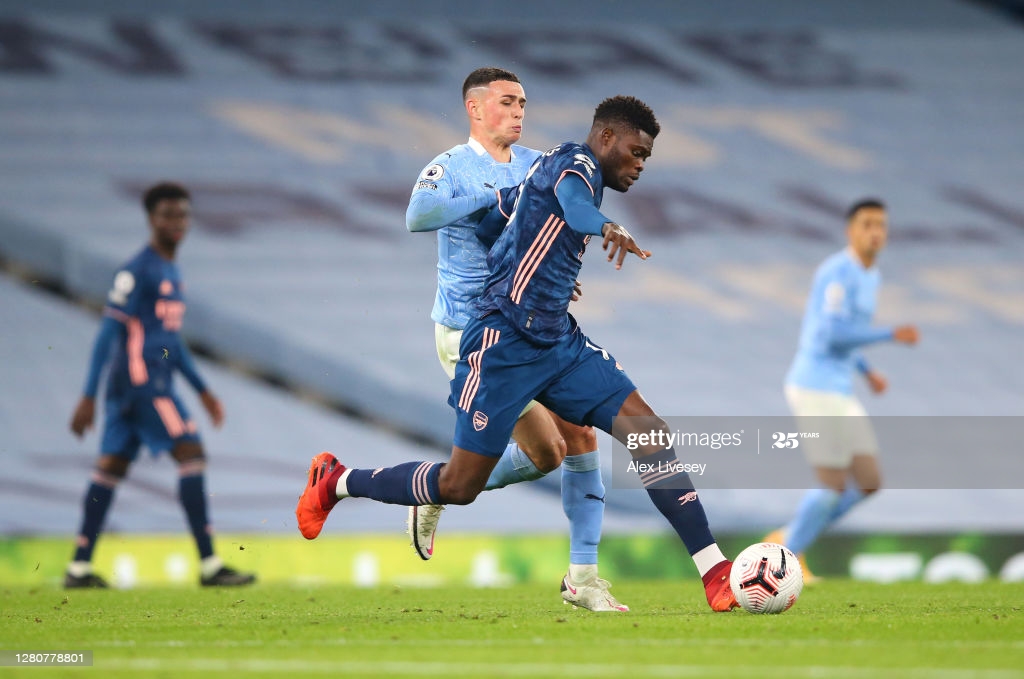 Thomas Partey has been a second-half substitute for his Arsenal debut as gunners were beaten by Manchester City thanks to Raheem Sterling's goal Saturday night at the Etihad Stadium.
Thomas Partey would wished to have a different debut with Arsenal. Former Atletico Madrid came on the field with Arsenal shirt for the first time as he replaced Granit Xhaka at the 83rd minute.
However, the Black Stars was booked following a tackle on Algerian winger Riyad Mahrez in the extra time.
READ : Partey has improved in all areas of the game – ex-Black Stars coach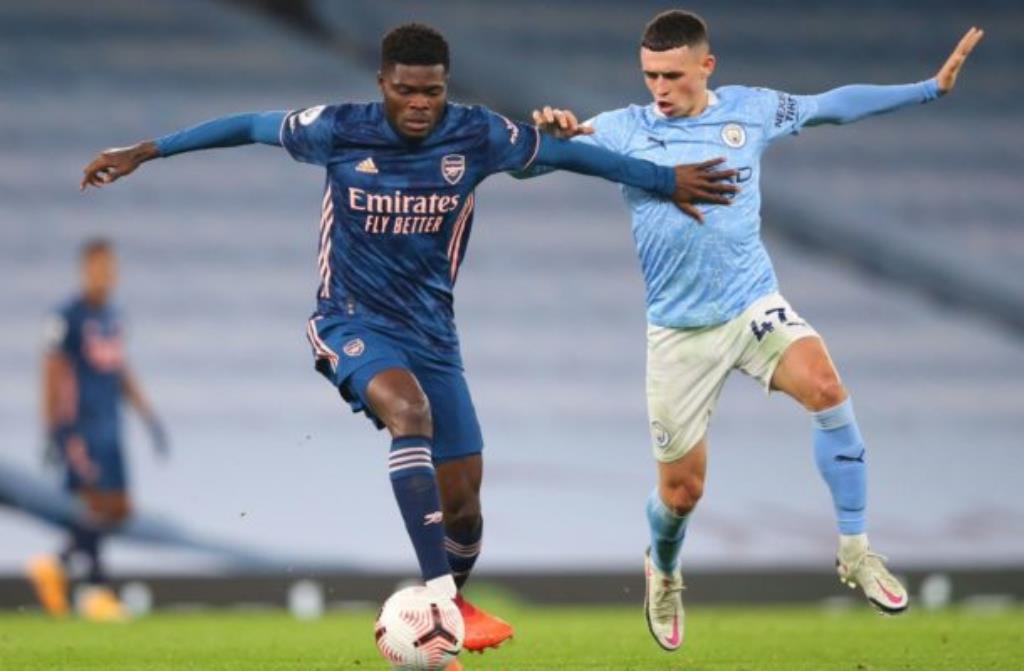 Quizzed on why he did not hand Partey his first start, Mikel Arteta said we was tempted to do so, but the 27-year-old did not train a lot.
"Obviously we were tempted but he had a day and a half of training. There was a lot of new things, a lot of establishing himself here, we need to be a little bit patient and respect some timings as well," Arteta told Sky Sports.
"We had the previous two games where we played against them and obviously everything that they've been doing since the start of the season is an accumulation of a lot of factors, the way our players are feeling as well, and put the best gameplan together." he added.
In addition, Arsenal will make a trip to Austria on Thursday as they take on Rapid Wien for the first game of their Europa League campaign.