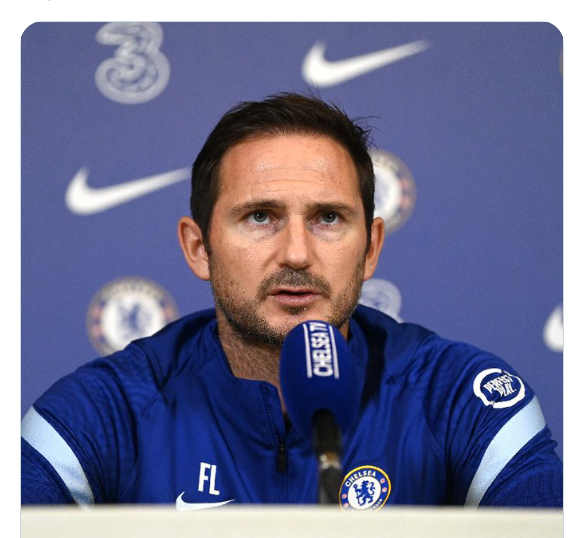 Frank Lampard has identified Concentration, focus and discipline as the important factors Chelsea players need against Sevilla in their Uefa Champions League game.
Chelsea returns to the Champions League on Tuesday after they were beaten by eventual winners Bayern Munich in the round of 16 last season.
The Blues will kick off this season campaign at home against Sevillavwho won the Europa League last season.
Lampard will be hoping to see his team navigate through the group and win at Stamford Bridge will be a perfect start for Chelsea.
The manager in his pre-match Conference said he have believe on his young players having learnt from their last season mistakes
"It's a great platform to learn from because you're playing against the best in Europe and we played the best last season in Bayern Munich,"Lampard told www.chelseafc.com.
"It shows you the quality you face in the Champions League and it also shows that we were a young team last year, 
many playing in the Champions League for the first time, and we can use and learn from those experiences. 
"Bayern was a great marker for the young players in the squad, for understanding about the level that needs to be attained.'
Chelsea will be heading to Tuesday's game on the back of their 3-3 draw against Southampton in the Premier League.
Lampard believes Sevilla will offer a different kind of challenge but insists the same principles remain in order to achieve a positive result.
"Concentration, focus and discipline is even more important against opposition like Sevilla.
"I keep talking about the need for work and how things can take time. 
"We're playing with new players and it's understandable to have moments where I talk about game management. 
"It has to be worked on with time. It's a lesson to be learnt in time."